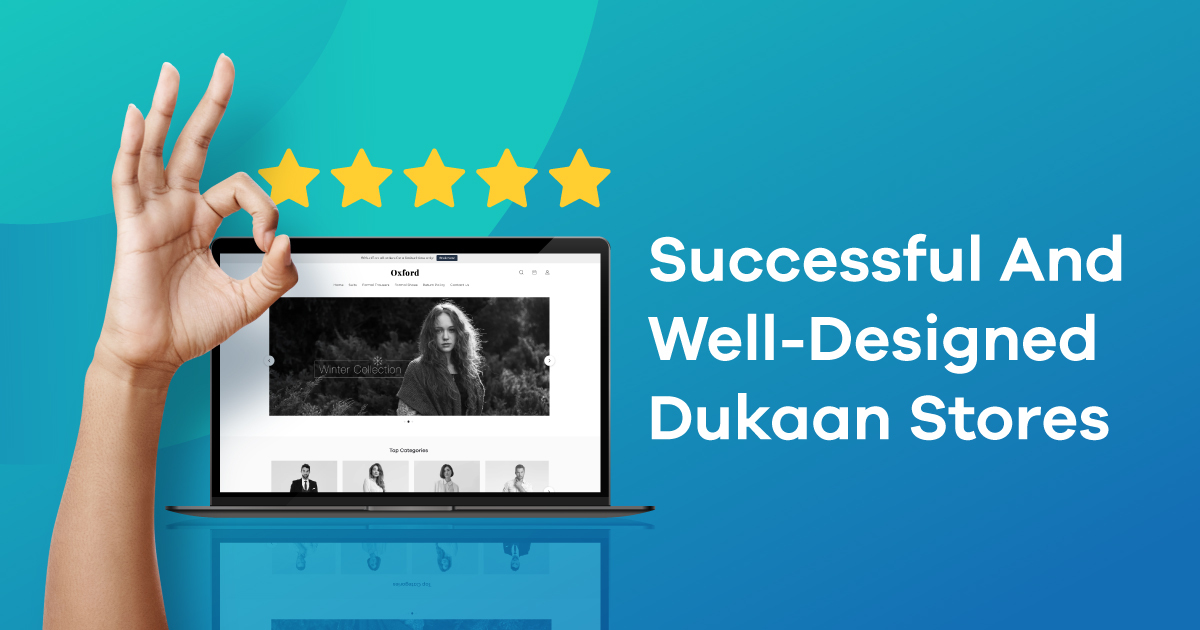 Are you planning to launch your own online store and need inspiration? Check out these 12 Dukaan-powered stores that are aces at aesthetics.
First impressions are the last impressions.
Just like a customer judges a brick-and-mortar store based on its appearance, sales in an online store are heavily dependent on what it looks like.
Running an online store is easy, but running a successful online store is a different ball game altogether. In addition to managing a store, you must make it captivating enough to attract customers.
Let's take a look at some remarkable Dukaan stores that entice the customers with their aesthetics.
These 12 Dukaan stores are a vision to behold:
VU TV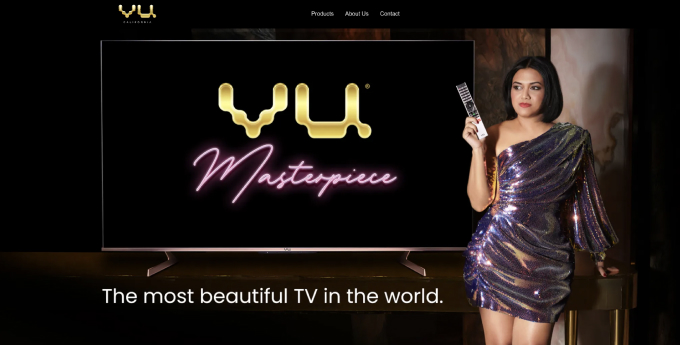 Founded in 2006, VU TV is creating ripples in the market with its products.
Known for their premium look and sophisticated design, VU TVs are rightfully tagged as "masterpieces." We mean, all it takes is one look for your eyes to the glued to their beauty.
The same can be said about VU's store. Beautifully designed, VU TV's store exudes luxury. The aesthetic shots of their products perfectly complement the dark theme of their webstore.
Gini & Jony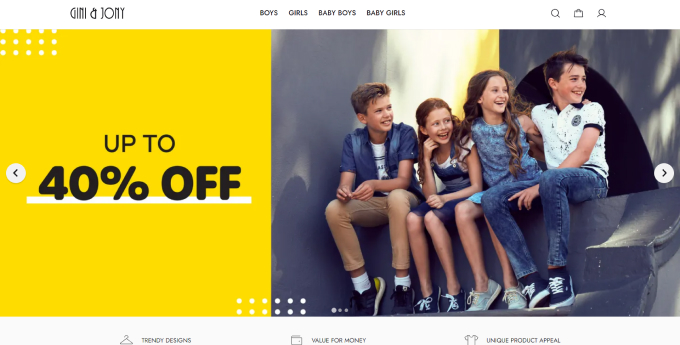 A legacy brand in kids' fashion wear, Gini & Jony needs no introduction.
You'll find all the latest trends in clothing in their store. Producing stylish clothes for kids from infants to 16-year-olds, it wouldn't be a stretch to say they make the most voguish clothes.
Their webstore too has the same chic vibe as their clothes. Designed by Dukaan in a light color palette, their store gives the same vibes as their clothes.
Vector X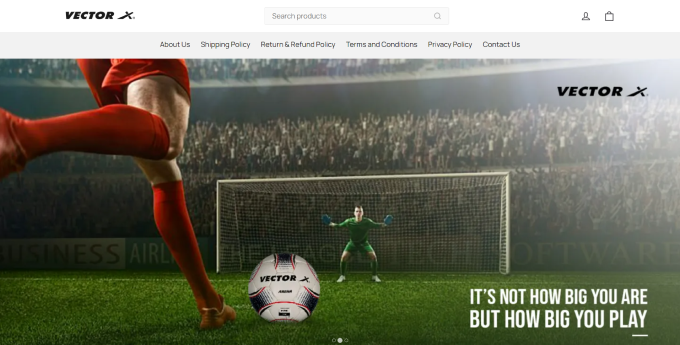 Vector X is a reputed manufacturer of premium sports and fitness equipment.
Founded in 1999, this brand has been an avid promoter of sports in India, both with their own products and in partnership with international brands like Dunlop, Yasaka etc. Top-notch is an understatement when it comes to their store's offerings.
They bring the same finesse to their storefront's look. A clean interface with high-quality product images in a neat layout makes their store super easy to browse.
Nonsense Store

Only people living under a rock will be unfamiliar with the name of this brand. (we mean it literally!)
This one-of-a-kind store has the most unique party games that are bound to make any gathering among friends super interesting.
But their games aren't the only wild thing about them. The store too looks like its hosting a party of its own! Set against a black background, Nonsense store's neon-coloured bright design elements give off a mischievous vibe.
Now isn't that the best preface to their "spicy" products?
Lakeview Milkbar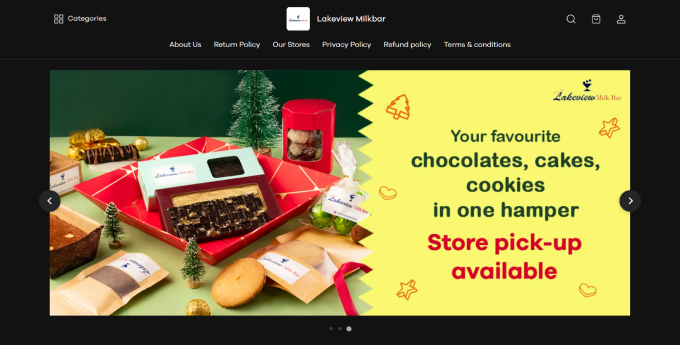 You know you are doing something right when your online store's pictures alone tempt customers to buy everything on the menu! We mean, just take a look at the online store of Lakeview Milkbar.
Established in 1930, Lakeview Milkbar holds the title of Bangalore's first ice cream parlour. Since then, both its charm and menu have expanded to accommodate the changing taste of Bangaloreans.
This store, created using Dukaan's Oxford theme, looks appealing because of its perfectly styled food photographs and the use of our app's design elements.
Trans Oceanic Chemicals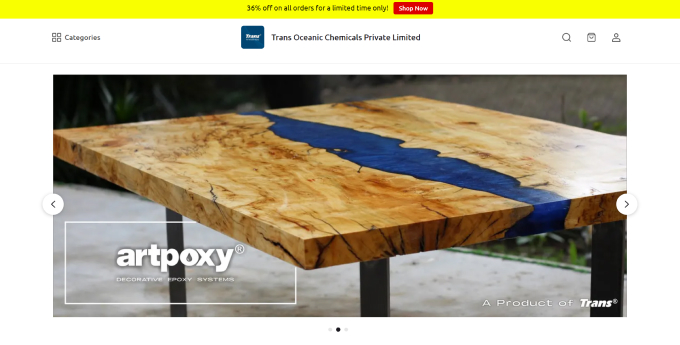 Trans Oceanic Chemicals is in the serious business of manufacturing differentiated and specialty chemicals, but that doesn't mean their storefront can't be fun!
What makes their storefront cool to look at? A clean UI, high-definition product photos, appropriate use of design elements and ample use of the colour blue! Additionally, the blue margin they have added around their product images creates a nice contrast against the white background, which we absolutely love!
Divyansh Herbal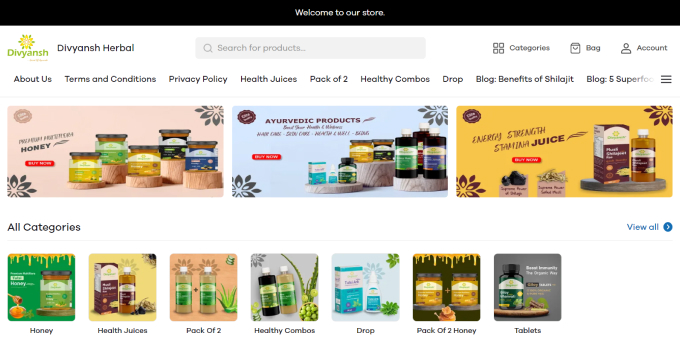 Divyansh Herbal's store shows that you can easily market serious products in a fun-looking store!
They showcase their herbal and medicinal products in a colorful and aesthetic store. What won our hearts is their strategic use of our platform's design elements to bring in a pop of colour in their store.
Fabru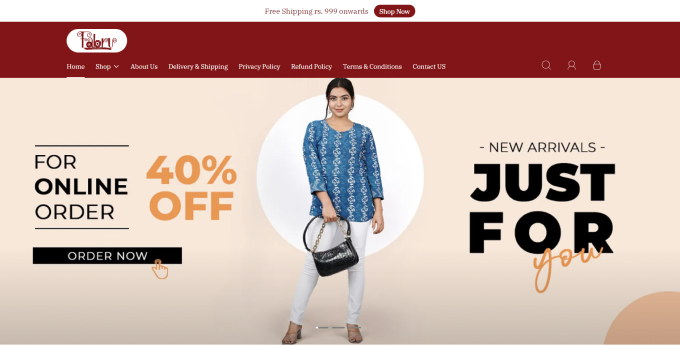 What do you get when you combine super cute clothes and an aesthetic store design? A super cool storefront to look at!
Fabru gets full marks on two fronts: offering sustainable clothes and having a mind-blowing webstore.
Made using our platform's Nirvaana theme, Fabru's customized logo, black margins around product images and dynamic transitions have left us impressed.
Thoondil Seafoods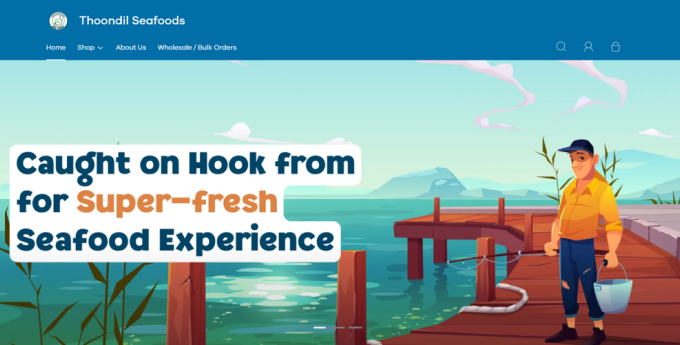 Thoondil Seafoods' webstore will leave you feeling visually satisfied and physically hungry at the same time.
With 12+ years of experience in wholesale and retail, the brand is now ready to dominate the eCommerce sphere as well.
To make their store a treat for our eyes, Thoondil Seafoods has used animated banners and design elements in the shades of green and blue that matches perfectly with the backdrop.
Plants Cart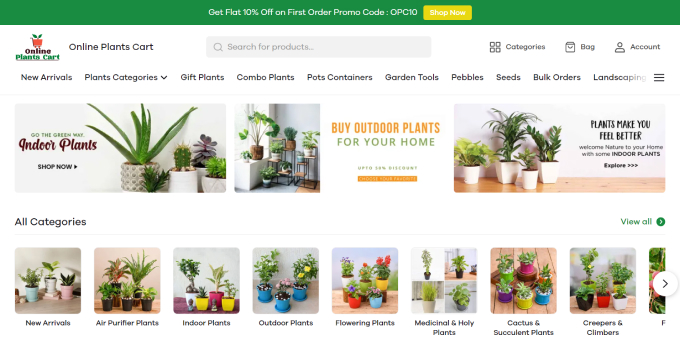 Plants cart is a budding startup with a novel cause! It started with the mission of making the world clean and green, just like their website.
Their store looks like a breath of fresh air, quite literally! It has a minimalistic design filled with sharp product images.
Plus, their store is extremely super easy to browse, thanks to the simplistic design of Dukaan's Matrix theme.
The focal point of their webstore is the beautiful plants they sell. As a result, they have managed to maintain both aesthetics and feasibility of their online store.
Ullas Incense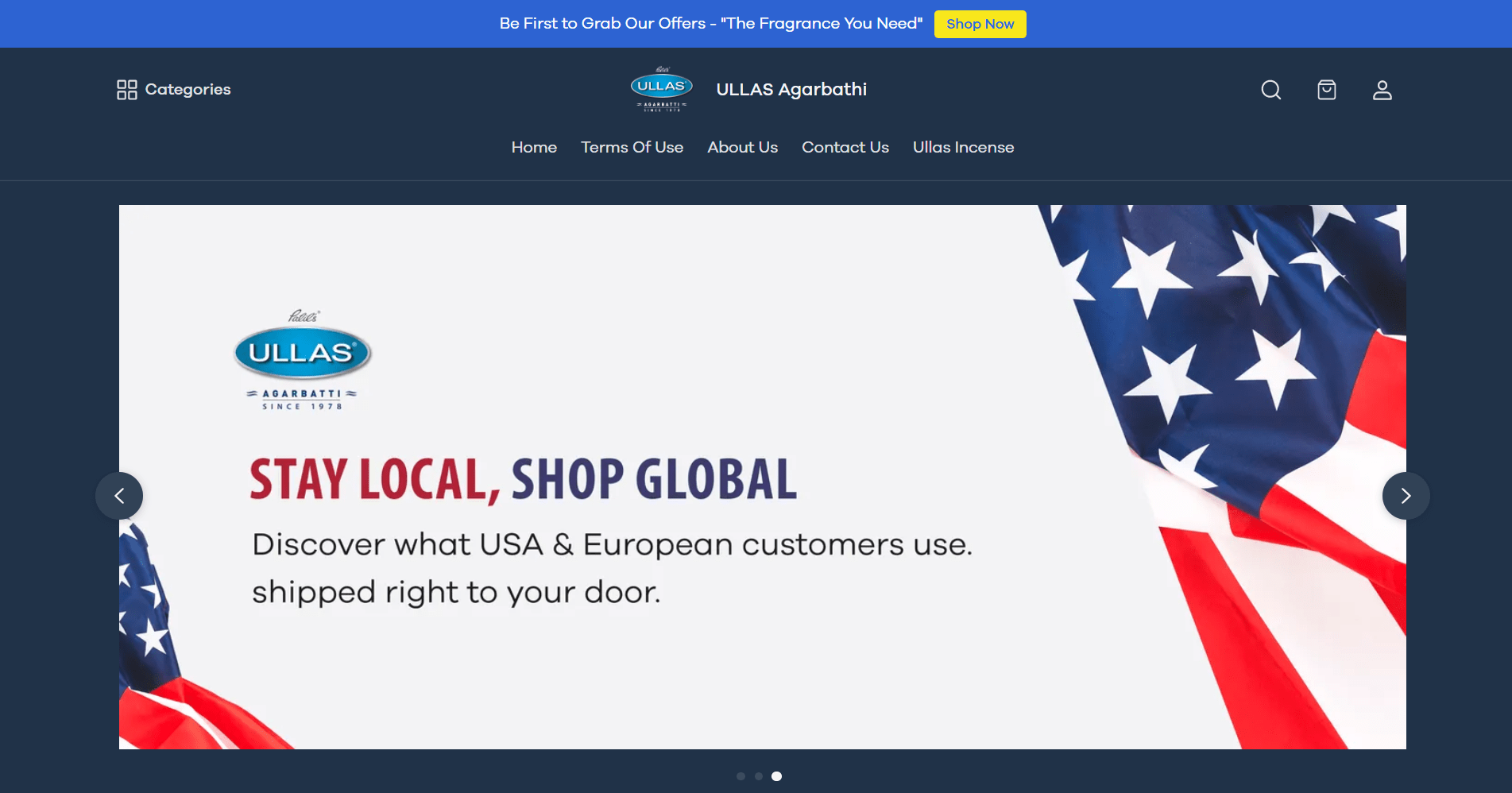 Established in 1978, Ullas incense has become a leading manufacturer and exporter of incense sticks in India.
Over the last four decades, this Bangalore-based company has amassed a significant chunk of the Indian offline market. As part of their efforts to dominate the online incense market, they now have their own Dukaan-powered online store.
Just like their incense brings solace to the soul, their beautifully designed store brings solace to the eyes.
Who knew that simply browsing a store could be this relaxing!
Joyful Prints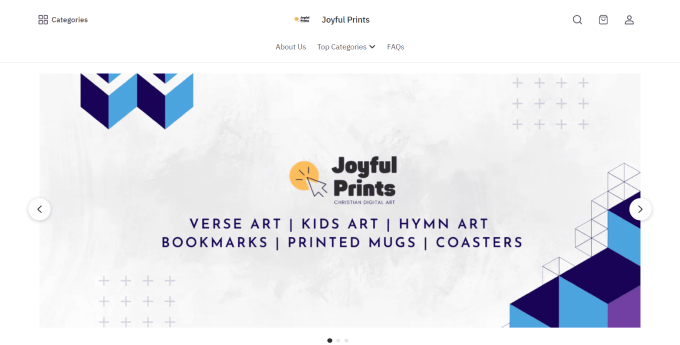 It's one of those Dukaan-powered stores wherein everyone gets confused about whether to focus on the beautiful store or the pretty products they are offering.
The aesthetics of joyful prints' store hits the mark for how a minimalist store should look like. With a customized logo, beautiful banner images and aesthetic professionally shot product images, the store is filled with pleasing imagery.
With a basic and clean layout, the brand has succeeded in creating a store that is soothing to the eyes.
FAQ's

1. Do big companies use Dukaan?
Yes, many big companies are now using Dukaan to launch, manage and run their online stores conveniently. To name a few, our platform powers industry giants like Vu Televisions, Gini & Jony etc. dominate the eCommerce world.
2. Are Dukaan stores successful?
Yes, success stories are plenty at Dukaan. Some of our immensely popular stores include the likes of the Nonsense store, Jain Shikanji etc.
3. How do I sell on Dukaan?
Selling using the Dukaan platform is as easy as a breeze. All you need is a functioning mobile number to launch your online store (that too in 30 seconds). Next up, just input your store name and category to set up your store.
Conclusion

Since our journey has started, we have enabled millions of entrepreneurs from all walks of life to take their business online worldwide.
We hope this article inspires and prompts you to take the next step to running your own online business.
And if you'd like to see for yourself how using Dukaan is a cakewalk, take a look at the video below: