Shopping for gifts can be challenging especially when you want to shop for teenage girls. This is because they tend to be very picky and follow many trends. And you have to consider the latest fashion, beauty, and social media trends. Keeping up with these trends and changes makes picking teenage gift ideas for Christmas difficult.
It can get tougher when you consider that a lot can happen in the teenage period of a girl's life. Most times, the essence of gifts is to show appreciation, love, or make someone feel special. Of course, you don't want to get her something generic which begs the question, "how do you know what's right for her?".
You can go the traditional route and figure it out yourself, but it'll cost you time. You can also go ahead to ask her what she wants, but that will kill the fun because you'd like it to be a surprise.
You don't have to worry yourself, we have gone out of our way to figuring things out for you. You will learn about the best teenage gift ideas for Christmas from this article. The list of gift ideas in this article is inclusive of all personalities.
The gift ideas in this article will range from beauty staples to more high-tech products. With the gift items in this article, you are on your way to becoming "the coolest adult ever" this Christmas.
Also, you can find all the items in this article on Amazon, Etsy, Yoobi, or other popular e-commerce websites. We have added the links to buy these items with ease for your convenience.
Recommended: Top 15 Valentine Gift Ideas For Teens
The 20 best teenage gift ideas for this Christmas
#1. Hot Air Brush: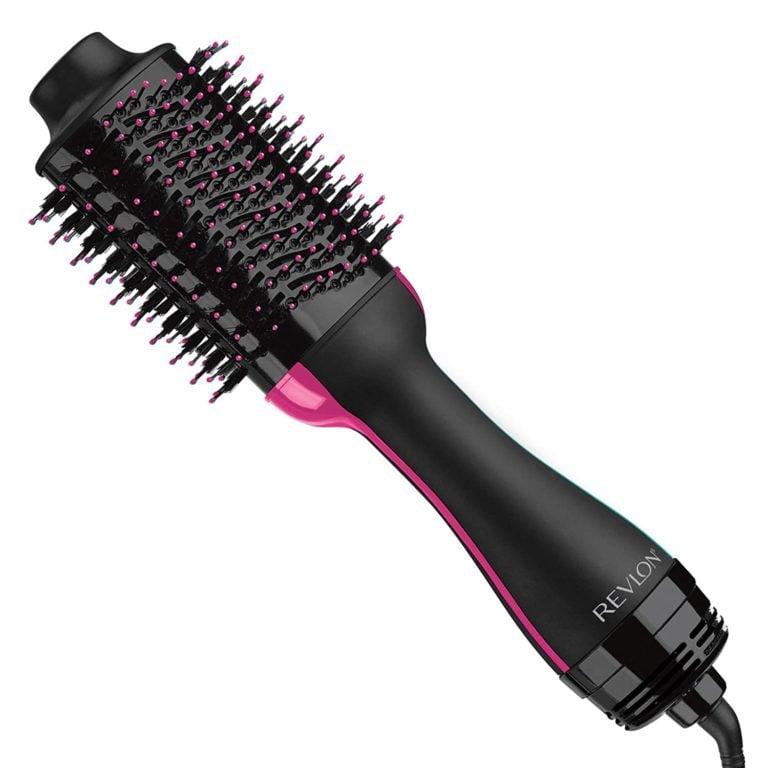 This is one of the best teenage Gift Ideas for Christmas. Teenage girls have a hard time dealing with their hair. They often complain that hair straightening irons don't provide volume. So, it's not surprising that most of them crave regular blowouts but can't fund their visit to the salon.
You can get her this simple, low-maintenance Hot Airbrush. This tool can help any teen girl deal with her hair within a short time. This one is ideal for any teenage girl who loves having her hair done but hates doing it herself.
#2. Fjallraven Kanken backpack:
This classic and stylish backpack is one of the perfect teenage gift ideas for Christmas for any trendy teenage girl.
The backpack is lightweight and comes with a simple design. Its light nature makes it the best backpack for casual use. It has different sizes, but the 15-inch version with the laptop compartment is often the ideal size.
See also: 21 Profitable Business Ideas for Teens in 2022

Shop now
#3. A Popsocket:

The Popsocket is the new trend for people who use social media. It is a simple gadget that sticks to the back of a phone or phone case and extends out to create an easy carrying handle.
With the Popsocket, you can talk, facetime, take photos, and comfortably hold a phone.
Some Popsockets come with an expandable stem and an adhesive back. This provides an easy grip for the user or lies flat when needed. You can also find those with colors and patterns like genuine rose quartz, glittery stars, etc.
Recommended: How Much Money Can You Make On TikTok

Shop now
#4. Aerie bralette:
Most teenage girls complain about the discomfort that comes with wearing bras. If this is the case, a bralette will provide the comfort that they need.
It comes with lace material and a strappy back. It also has different color options you can choose from. This is one of the best teenage gift ideas for Christmas you can get for any teenage girl who hates wearing bras.
#5. Airpods Air pro:

Any teenager in the 21st century knows about the Airpods from Apple, especially the ones who love tech. Currently, the Airpods Air Pro is one of the coolest and trendiest tech accessories.
They come with excellent sound quality, wireless capabilities, and an easy-to-store charging case. These days, teenagers sometimes use it as a status symbol. You'd earn your title as the "coolest adult" for any teenage girl you get these Airpods for.
See Also How To Make A Lot of Money As Soon As You Are 18

Shop now
#6. Crocs:
Currently. Crocs are trending on social media and almost every teenage girl will love to own one. This lightweight clog comes in a variety of colors that you can choose from to make it feel more personal. These days you can decide even to go the extra mile on customization.
#7. An Ipad:
Do you know who needs an Ipad? It's the teenage girl who is a Netflix fiend. Apart from seeing movies, Ipads come in handy in several other activities such as reading.
You can even use an Ipad as a replacement for a laptop. Whatever it will be used for, any teenage girl will appreciate an Ipad as a gift.
An Ipad can't be off the list of the best teenage gift ideas for Christmas when you think of different things they can be used for.
Recommended: 10 Best Zombie Movies On Netflix

Shop now
#8. Anker Powecore:
Smartphones are possibly the tech gadgets teenage girls use the most. The issue with these Smartphones is that they die at some point that is not convenient for you. A power bank will help them keep their phone alive for a longer time.
The Anker power bank is small and compact but lasts for a very long time. This makes it one of the best teenage gift ideas for Christmas, especially for teenage girls who use their phones a lot.
#9. Gillette Venus Extra Smooth Swirl Razor:
Although not all teenage girls shave, it is difficult to imagine a better way to do it without this razor. Many people consider the Gillette Venus Deluxe Smooth Swirl Razor the best in the market.
It comes with a "swirl" component, which allows the head of the razor to rotate and swivel to accommodate the knees and ankles. This makes it to remove hair with ease.
#10. Cat Slippers: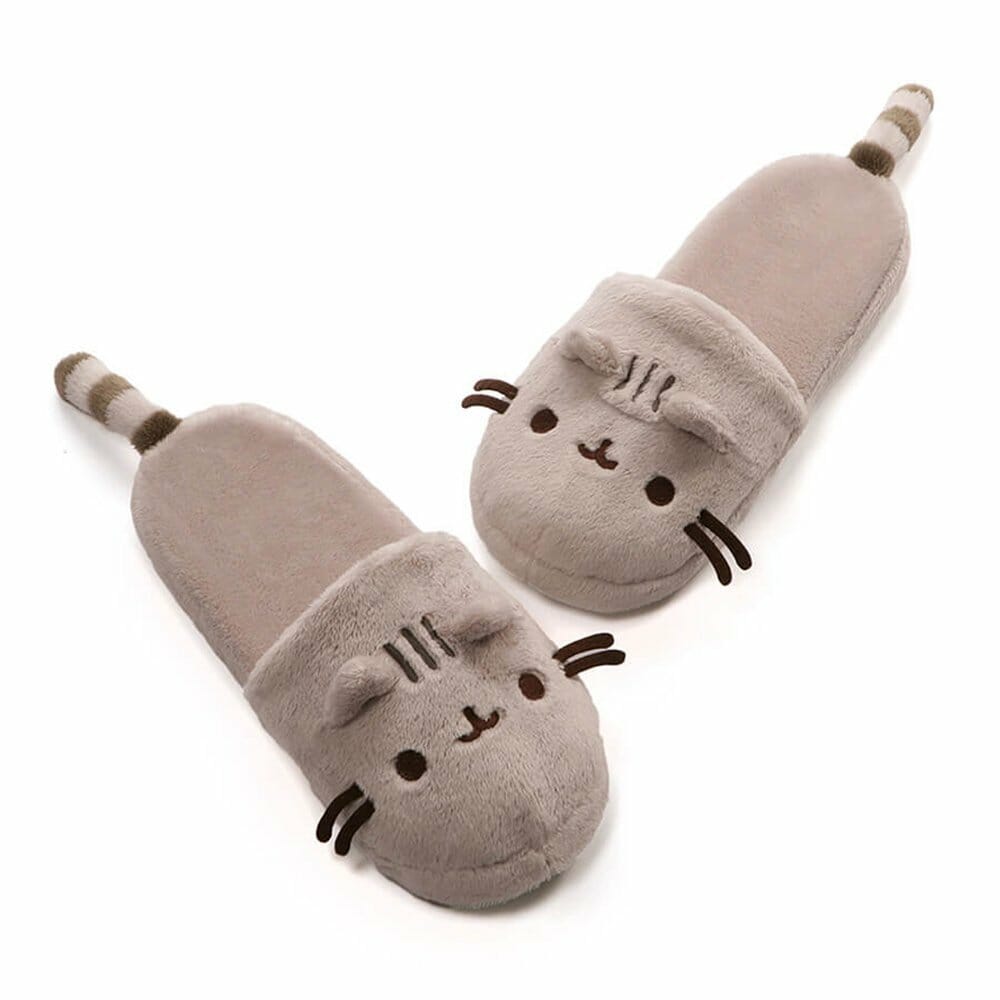 You can tell from social media that most teenage girls are cat lovers. These cozy Pusheen slippers can be a way for them to show off their love for the tabby cat internet sensation.
It comes with embroidered details like Pusheen's striped tail, smile, and whiskers. They have a soft material that makes them feel cozy.
Every teenage girl loves cute stuff and you can't go wrong with this one. This is one of the ideal teenage gift ideas for Christmas, especially for teenage girls that love cats.
#11. Tiny Heart Necklace:
This cute and dainty necklace that is accented by lovely heart charms is special. You can even add more customization by adding her initials to it to make it unique.  Which teenage girl doesn't want to wear a necklace with her initials on it?
You've just got her something that'll be on her neck every day. This is one of the best teenage gift ideas for Christmas that you can get a teenage girl, she'll feel special.
#12. Professional printing 3D pen: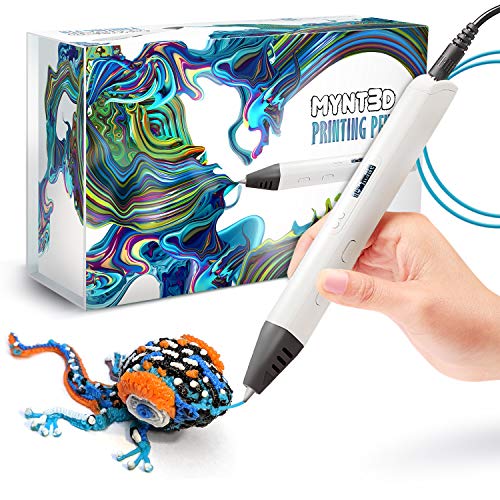 Are you thinking of teenage gift ideas for Christmas for a teenage girl who loves to draw? This pen will allow them to take their drawings off the page.
They can make 3D animals, houses, small figurines, and more. Unlike other 3D pens, the MYNT3D pen has two speeds; a fast speed to fill larger areas and a slower speed for more intricate works of art.
#13. A mini-fridge: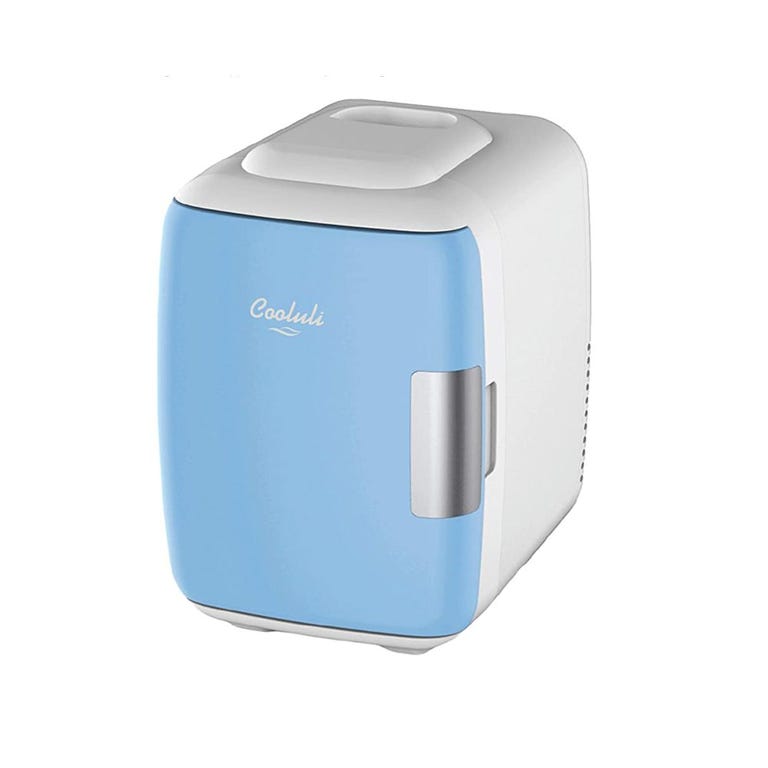 This cute mini fridge from COOLULI is one of the special teenage gift ideas for Christmas that you can get a teenage girl. With this mini fridge, they can store their soda cans.
Also, they can use it to hold their skincare goodies like face masks, creams, and ice rollers that are better when cold.
#14. Monthly Period box: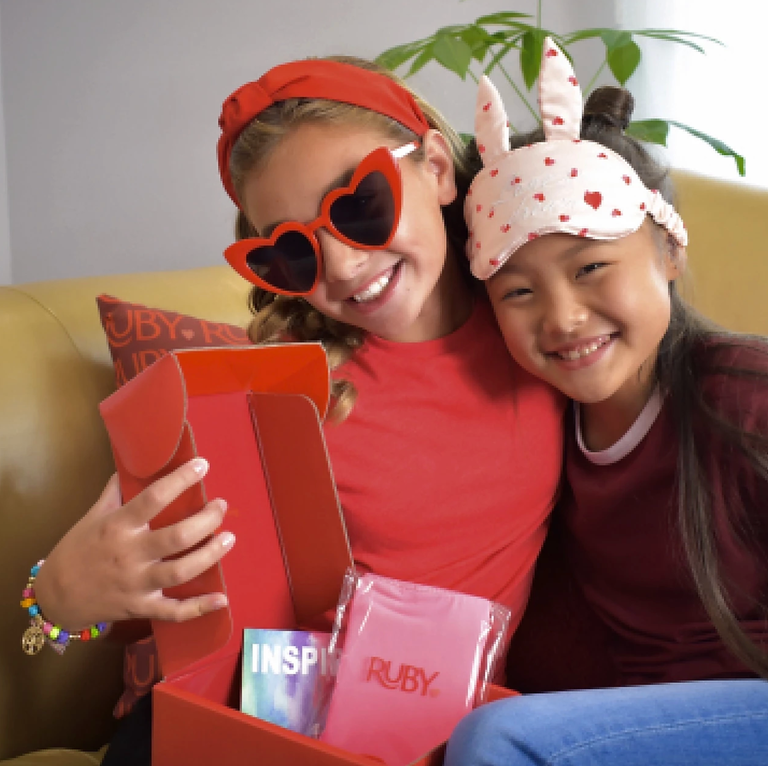 Teenage for most girls comes with a lot of struggles which include getting their period. For teenage gift ideas for Christmas, you can get them something that will ease their monthly blues. T
his monthly period box from RUBY LOVE comes with absorbent period underwear, pad, masks, and other useful items.
All the items in this monthly period box will make entering a new phase of life easier for any teenage girl.
#15. Hair Scalp Massager Shampoo Brush: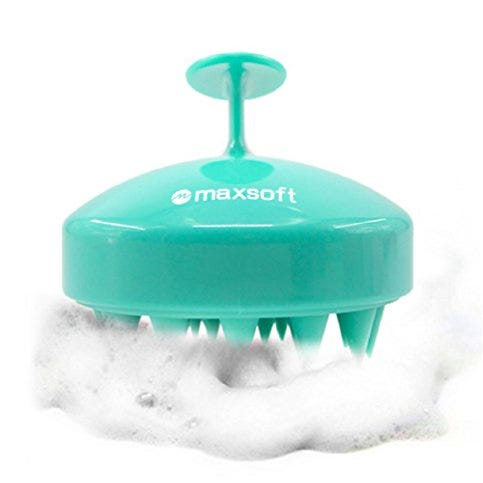 Teenage girls crave a good scalp massage. This Christmas, you can make it possible that her to get a scalp massage often. This can be every time she washes her hair. This special brush comes with silicone bristles that work their way into the scalp to deep clean.  
#16. Hopeless Ramen-tic Soup Bowl and Chopsticks set: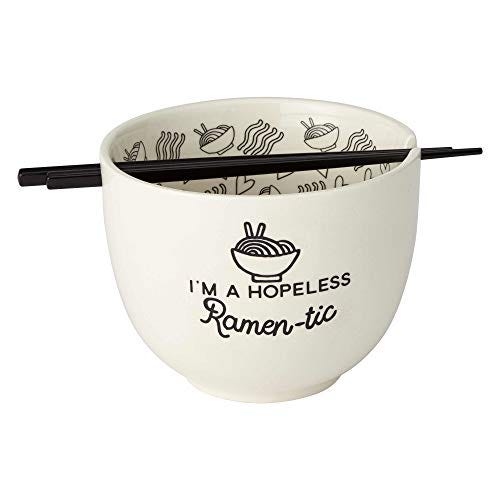 This bowl and chopsticks are one of the best teenage gift ideas for Christmas that you can get for any teenage girl who is getting into ramen. This set will help her practice slurping noodles without using the fork. The cute bowl comes with little openings for her utensils too.
#17. Star Galaxy projector: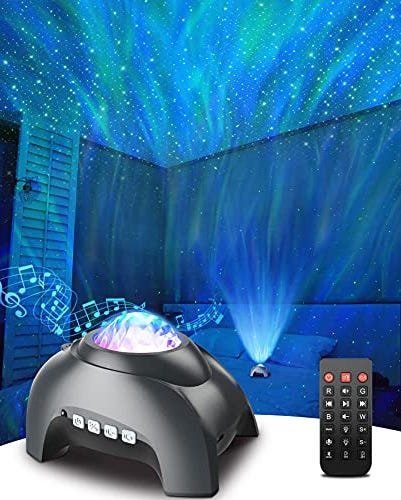 You can get this special projector for a teenage girl for teenage gift ideas for Christmas. She will love this projector dazzling over her ceiling, especially at night.
This special Bluetooth speaker also creates white noise.  The white noise helps to keep the environment calm. Her friends will gush over this projector when she hosts a sleepover party.
#18. Bath bombs:

This Bath bomb gift set will take her bathroom experience to the next level. It comes with 12 uniquely designed bath bombs, each has a gorgeous fragrance. Some contain color and others contain flower petals.
These bath bombs with unique aromas enhance relaxation. This is one of the best teenage gift ideas for Christmas that helps to maintain freshness.
#19. Fluffy Shoulder bag: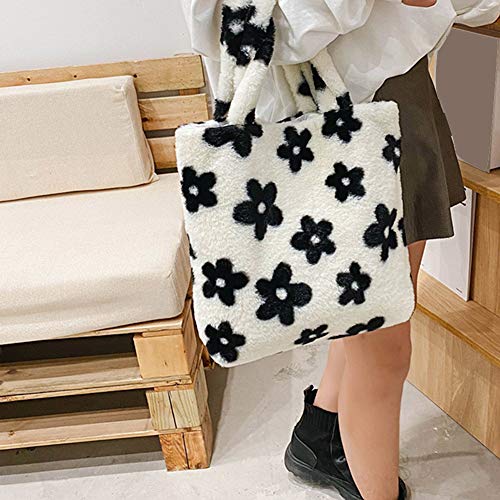 This unique shoulder bag is gaining traction among teenage girls on social media. They come in several variations, but the white floral design is the most versatile because it can go with almost any style. Watch out for how she'll carry this bag anywhere she goes with pride.
#20. Lighted Vanity Makeup mirror: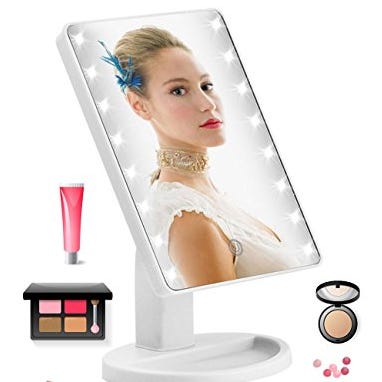 You can get the vanity mirror for her for teenage gift ideas for Christmas. Most teenage girls are just starting to wear make-up.
She can use this mirror to wear her make-up properly or use it for her skincare routine. This vanity mirror also comes with natural LED lights.
Frequently Asked Questions
What does a teenager want?
Teenagers want your love, support, encouragement, nurture, acceptance, and attention.
What's the best gift I can get a teenage girl for her birthday?
It may be tough to pick, but you can't go wrong with the gift ideas in this article.
Can I give a teenage girl money as a Christmas gift?
Yes, you can but before you do so, you may want to check if her parents or guardian tolerates that.
What do teenage girls want as gifts?
Although preferences may differ, teenage girls, crave trendy or fun items as gifts. Most teenage girls have almost all the items listed in this article on their wish list.
Should I buy makeup for a teenage girl as a gift?
Yes, makeup is a perfect gift for teenage girls. At this age, most of them would have already started wearing them. If you plan to get makeup, you can get them a mirror as well.
Conclusion
I know shopping for gifts can be challenging especially when you want to shop for teenage girls. This is because they tend to be very picky and follow many trends.
Notwithstanding, I hope the teenage gift ideas for Christmas listed above will help you go for the best.
References
Recommendations