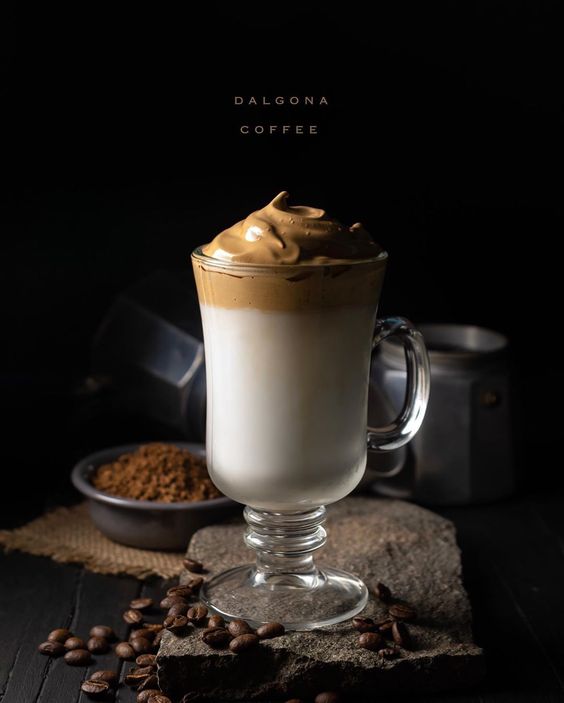 Hello everyone, are you excited to see what I am covering for the letter D in my lockdown alphabet series? This one should be easy to guess as it is probably the first lockdown trend that hit us in the year and most likely features on everybody's list! If you guessed Dalgona Coffee, you are right! 
Love it or hate it, you just cannot ignore Dalgona Coffee. This was one of the first trends that went viral on social media. And probably also the trend which became most infamous in India, as people across the country pointed out that this recipe was not recent and had been around for ages in their homes. I would have to second that by experience! Known more commonly as Indian beaten coffee, Indians have been making dalgona coffee forever, the only difference being that their version is made in hot milk whereas the dalgona coffee variation in the viral trend is made in cold milk. 
Hot or cold, this is one coffee variation you have got to love, especially if you like your coffee sweet. Dalgona coffee (in cold milk) is less coffee and more dessert, and when I made it for the first time as an iced drink, it was a game changer! This is the single thing that did most damage to my diet in 2020 and my waist is not happy that it is coming back as a trend in winter in the form of Dalgona chocolate! 
Such was the craze for this trend that people did not stop at just coffee. For instance, check out this amazing Dalgona cake or this Dalgona candy! 
For this post, I thought I would share some of my favorite variations of the basic Dalgona Coffee that you could try over the coming festive months (because it is totally appropriate to start every day in December with dessert!). This link has some of the common variations and this one has all the FAQs for making dalgona coffee in one place. In addition to these, I am sharing some unusual variations below. 
I have stuck to making the basic one most often. My secret hack to taking things up a notch is adding dark chocolate chips at the bottom of the glass before pouring the milk. I often also switch the regular instant coffee to a flavored one (orange being my favorite) to jazz things up a bit!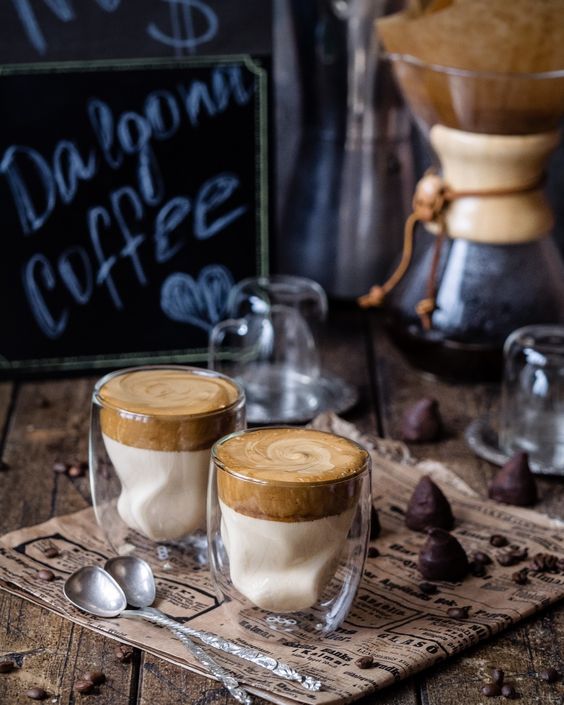 So, are you a classics fan or do you like any of the variations above? Share your favorites with me by commenting below! 
Image Credits: Tirifilo, Mad About Kitchen, FotoFonu, Let's Eat Cake, Reka Csulak, Klook, Pinterest
Image Use Policy & Disclaimer here.