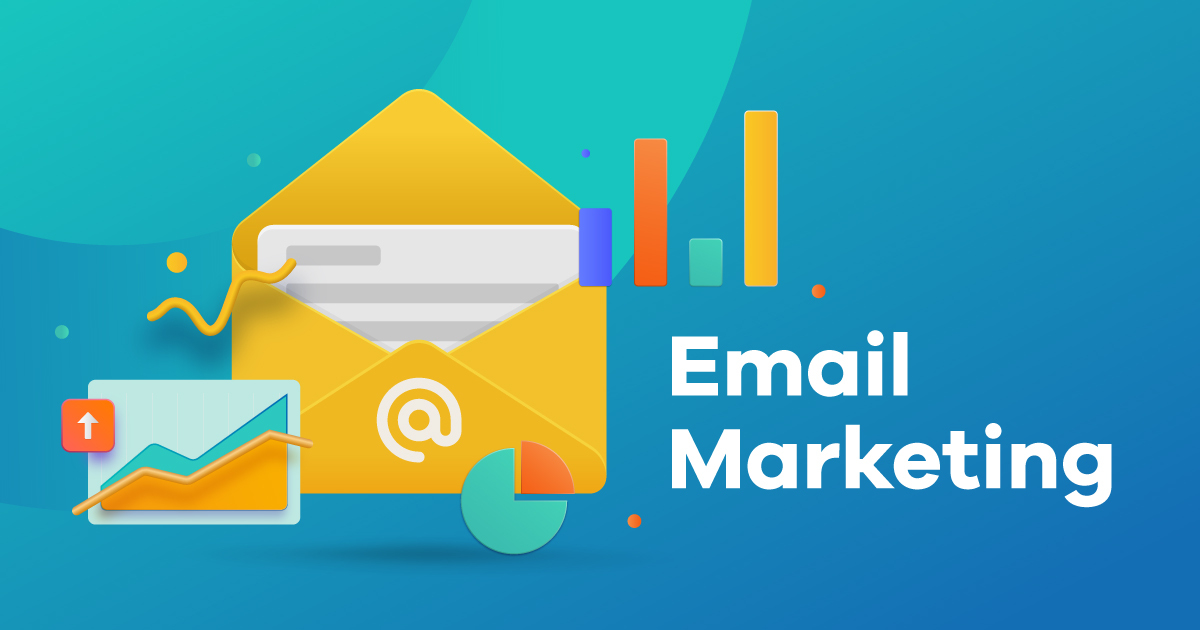 Want to know how to make the most of email marketing in 2022?
You've come to the right place.
In this article we'll tell you in 4 easy steps, how to properly set up your email marketing campaign, and successfully roll out emails to your customers.
AND there's bonus tips for you as well, to take your email marketing game to the next level.
Read on to find out how.
Did you know that email was created because people in the 1970's didn't pick up the phone?
Maybe they were just too busy, not at their desks, left for the comfort room… or maybe some were playing deaf and were not mentally ready to talk to their co-workers (I'm betting on this)…
But that's how email was invented.
All hail Ray Tomlinson who gave us introverts more room to breathe.
And who has given the business owners of today the cheapest way to market their products online.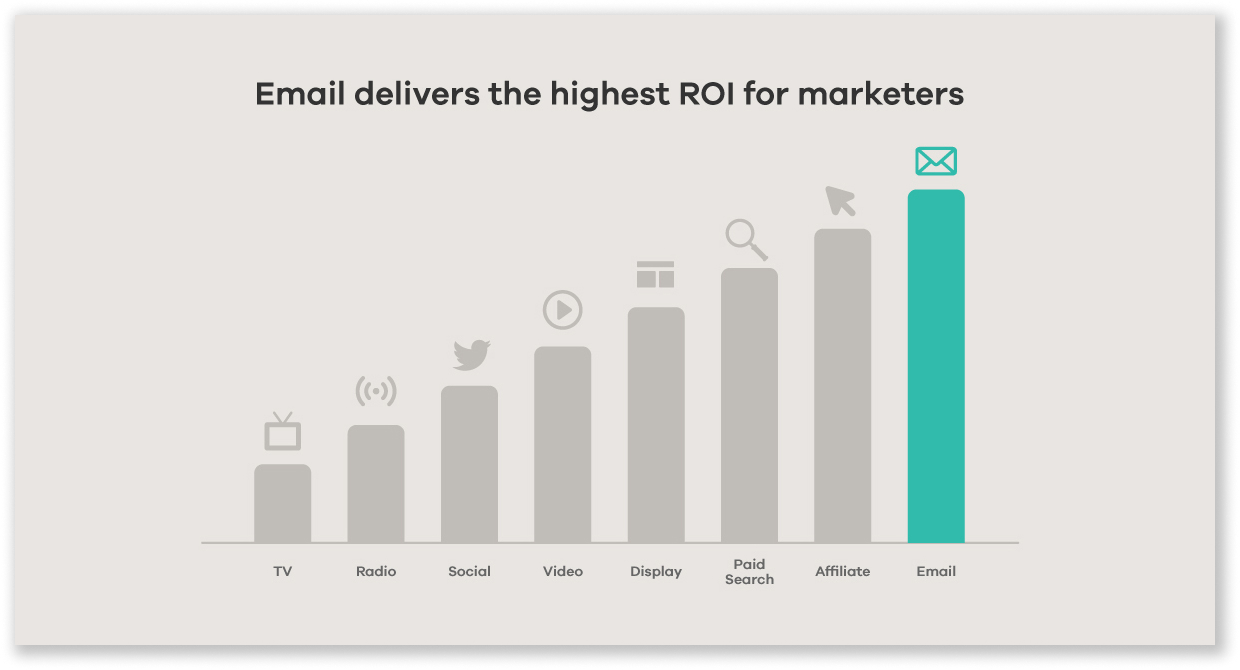 Yep, email still delivers the highest ROI when compared to other marketing channels. For every $1 spent on email, you can get $38 in ROI.
Plus, there are still more email accounts created compared to social accounts. And more email messages are sent than Facebook or Twitter updates. Look.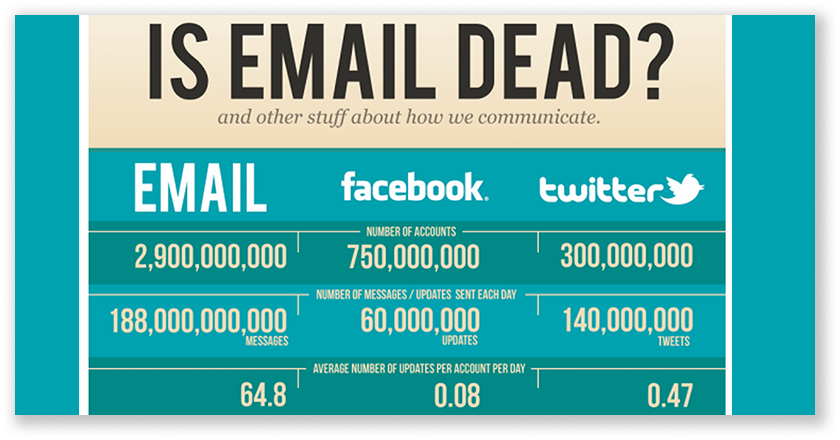 Yep, email is alive and kicking.
What is Email Marketing?

Now that you know why email still reigns supreme, it's time to apply it to your small business.
Email marketing is simply the process of promoting your brand, products, or services by sending electronic messages that reach a number of prospects in a snap.
But here's the thing.
To make email marketing effective for your business, you have to give value more often than you sell.
So you can say that it's more than just sending out promotional messages. You should also use it to build relationships with customers.
One way to do this is by building out email campaigns that help them solve their problems, nurture them deeper into your funnel, and in some cases, entertain them with your humor and ideas.
However, don't overdo it by sending mediocre newsletters day in and day out. Blast people with emails and they'll see you as spammy and annoying. They'll hit your unsubscribe button in no time.
To rephrase it, email marketing is the process of promoting your brand by sending electronic messages at the right time, with the right words, and to the right people.
Why Use Emails?

Knowing that email was born during the boomers' time might signal you that it's getting old, but as the data pointed out, it's still booming. Rest assured that your trust in this archaic platform will increase to a hundred per cent after reading this quick article.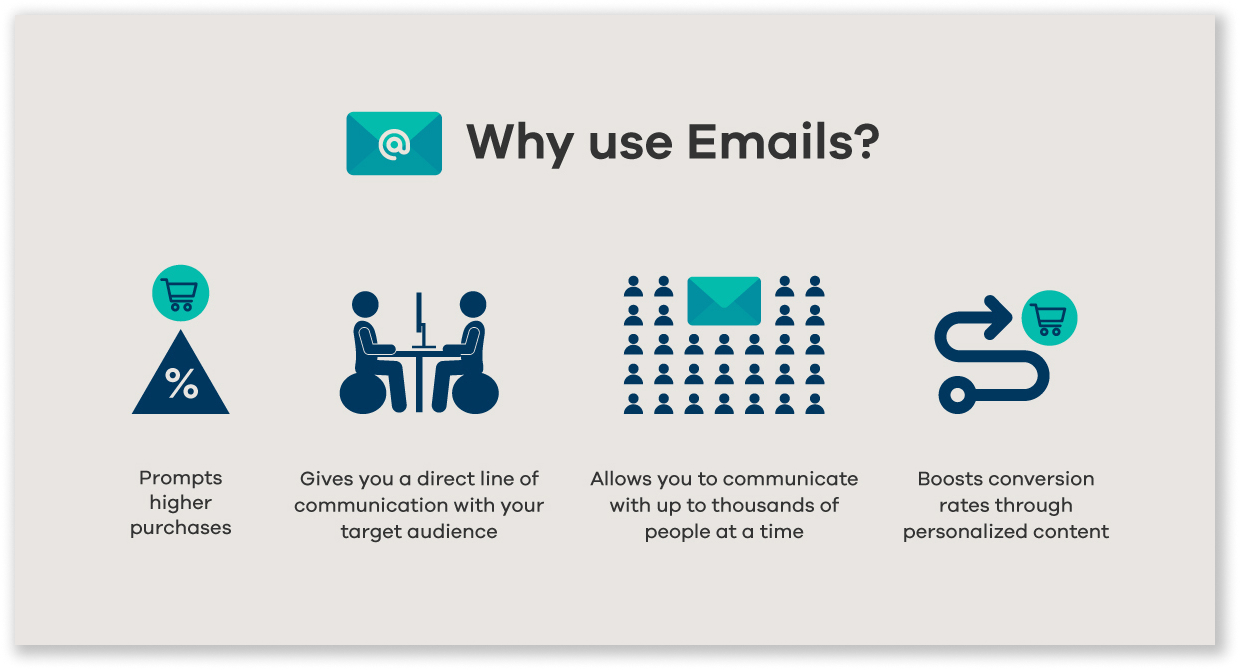 Below are just some reasons why you should use email marketing for your small business right away:
Prompts higher purchases
If you want exponential growth with the potential for large returns on your investment, then consider sending emails.
Email leads to higher sales. An email is 3x more likely to prompt a purchase than a social media post. Another plus side is this. Email-initiated purchases are 17% higher in value.
If you'd like to promote your mini food stall around the block, why not send emails to your neighbors instead of handing out pamphlets that'll soon live in the gutter?
You can include your menu and prices too instead of printing it in a minute size just to fit your brochure. Yep, e-mails are eco-friendly.
Gives you a direct line of communication with your target audience
There's no need to wander around and attract attention desperately to get people to look at your posts — just slide in straight into their inbox.
It's the one place that almost everyone checks every day. 99% check their inbox every day, with some checking 20x a day. Of those people, 58% check their email first thing in the morning.
Allows you to communicate with up to thousands of people at a time
Email is the most cost-effective way to reach out to a large customer base. It's a low-cost way to communicate with many people at once, not to mention unlimited, global reach.
Tacking an ad poster on your community bulletin board would not draw lots of attention (just your folks who are always proud of you).
Send an ad poster through email and even people on the other side of the globe can see it.
Boosts conversion rates through personalized content
Use personalization on your email so people on your list will feel like you're really talking to them.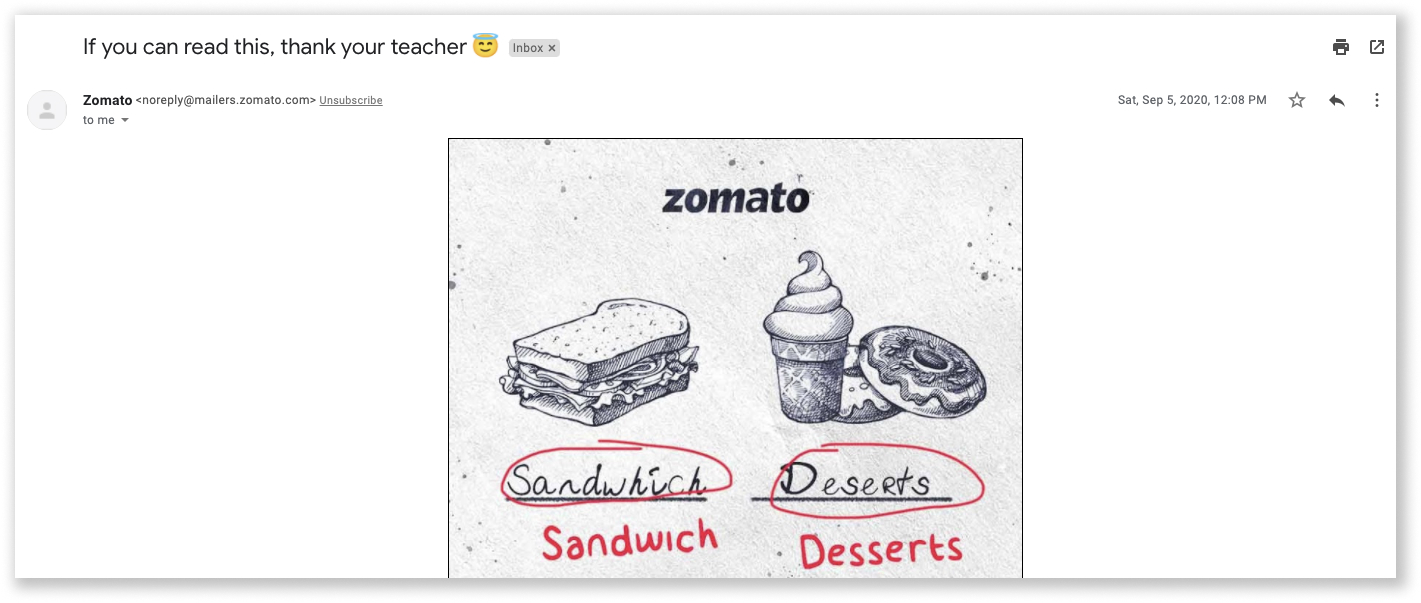 In fact, emails with personalized subject lines get 50% more open rates.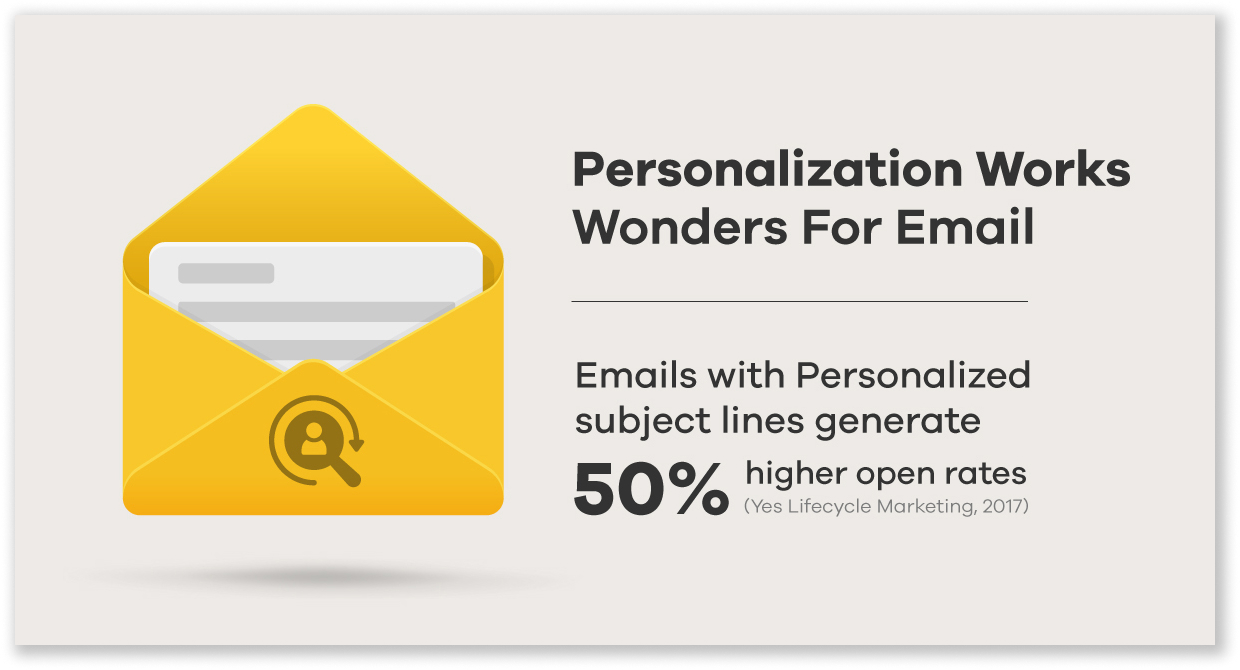 Create customized messages that are relevant to them. Bring them into the conversation, don't force it on them.
It's humankind's nature to want to feel unique and special. Give them that.
A list like this can go on for days and days.
Simply put, email campaigns are personalized, targeted, and timely — a perfect fit for small businesses.
How Do Emails Work?

As you begin to get giddy about sending your first mail, let's hit up the basics.
Here is some stuff that you'll need to pull off a successful email marketing campaign:
List of contacts
Way to capture the contacts
Email Marketing Platform
In no time, you'll go from a novice to an email marketing whiz by keeping the bare necessities in mind.
List of contacts

First, you'll need a contact list.
Maximize your marketing potential by building up your list of customers and prospects that you'll send emails to. With a database of contacts, you'll be able to send out your latest product updates and promotions as they are released.
Your network for your small business may start with family members, friends, colleagues, and friends of friends who have shown interest in your product.'
Try this: find out what your prospects are interested in with regards to your products and send them an offer in exchange for their email address.
For example, you sell milk. Set up a stall for a free taste and a free nutritionist consultation in exchange for people's contacts.
For now, you can download these free contact list templates here so you can start tracking.
Way to capture the contacts

You can start with the manual way of gathering contacts, but in the long run, it helps if you can incorporate a way of capturing those leads on your website. You can set up a custom signup form on your website to do this.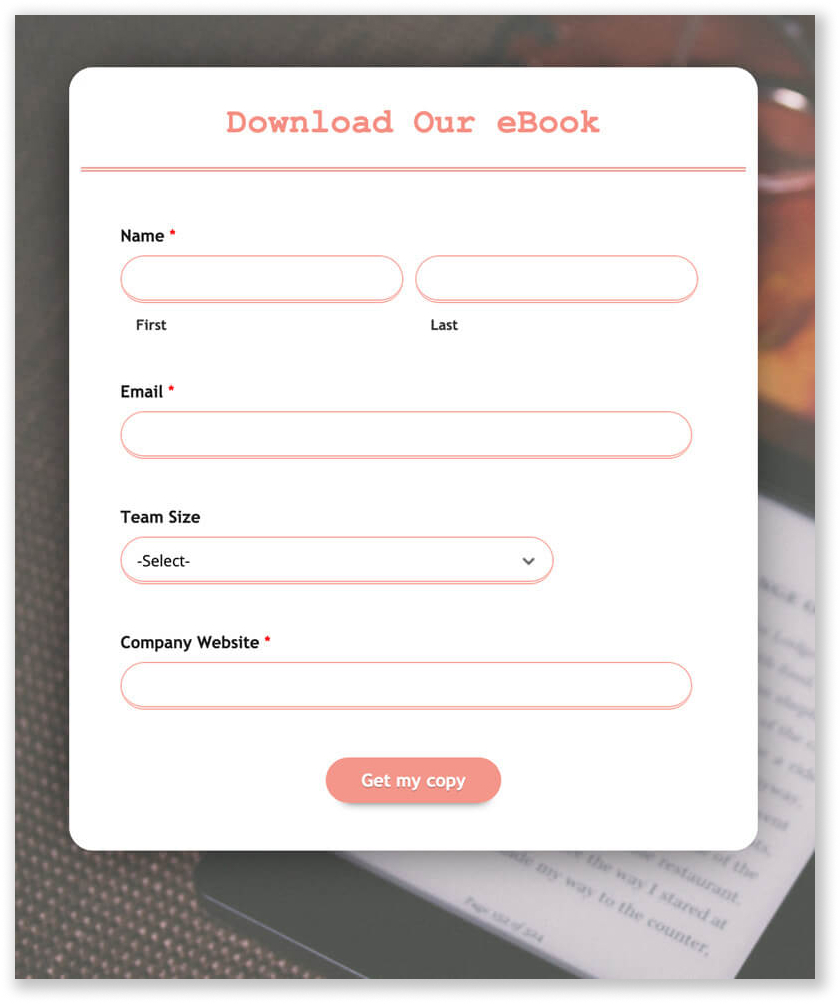 One platform that can help you capture contacts is Dukaan.
Dukaan is an eCommerce platform that you can set up in less than a minute (crazy, right?). It will help you create your online store, sell products, and even book clients for your service-based businesses.
Dukaan can help you grow your store at the same time by creating a customer email list.
Best Email Marketing Platforms

The next thing you need is an email marketing platform that will facilitate the sending of your emails.
Here are three email platforms that are perfect for beginners:
MailChimp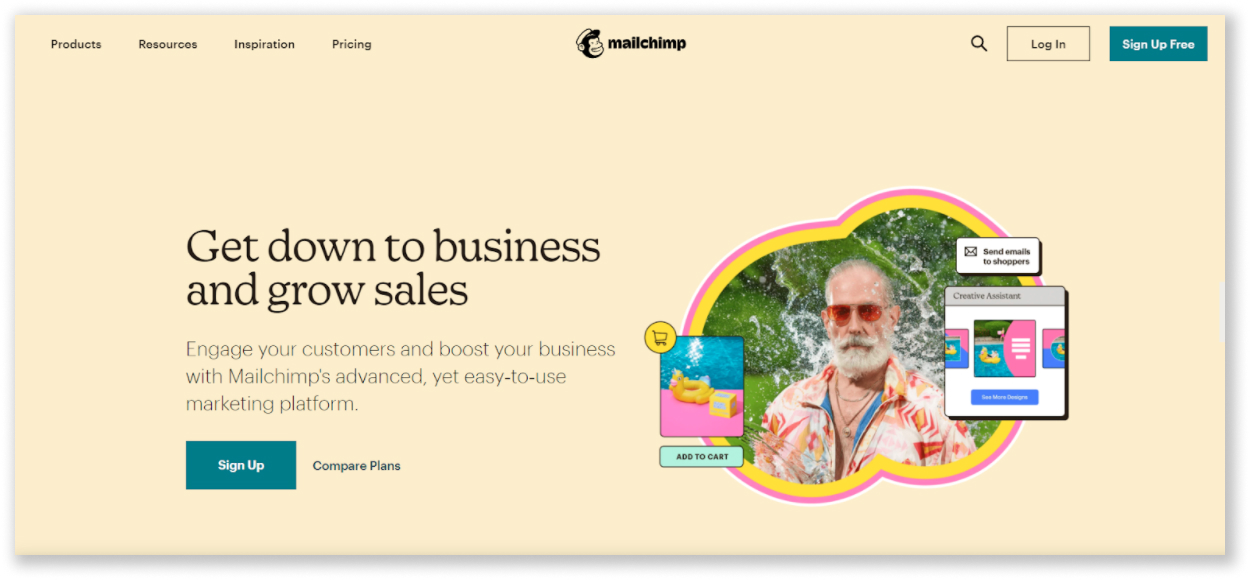 Initially, MailChimp was used only as an emailing tool but nowadays, it lets you do a little bit of everything without having to switch between different platforms. It's a one-stop-shop for all your marketing needs, no matter how big or small the campaign is.
Plus, MailChimp integrates directly with Dukaan. Meaning, when you capture emails on your Dukaan-powered online stores, the contacts can be automatically forwarded to your email platform.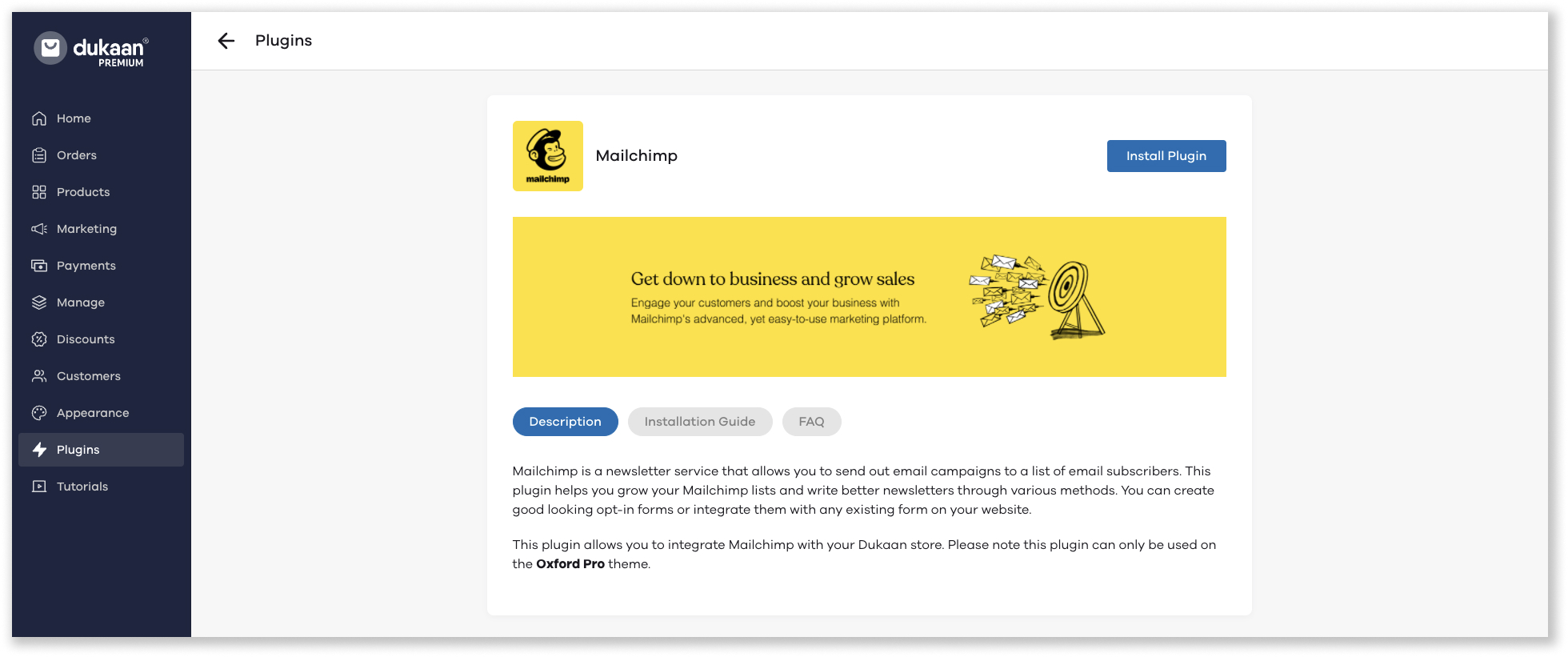 This way, you can email them right away.
Drip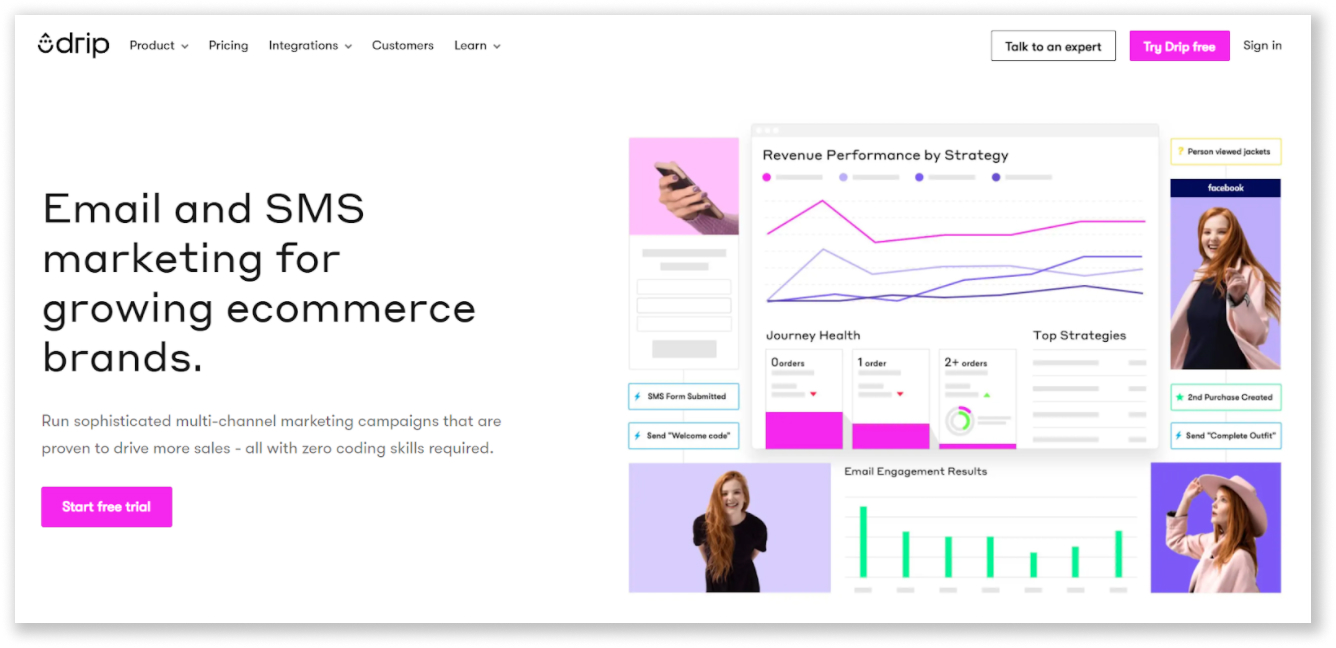 The advantage of using Drip is that it was built for eCommerce businesses. Through it, you can run multi-channel campaigns to drive more sales. You can use email, SMS, social, and even pop-ups on your website for marketing.
SendPulse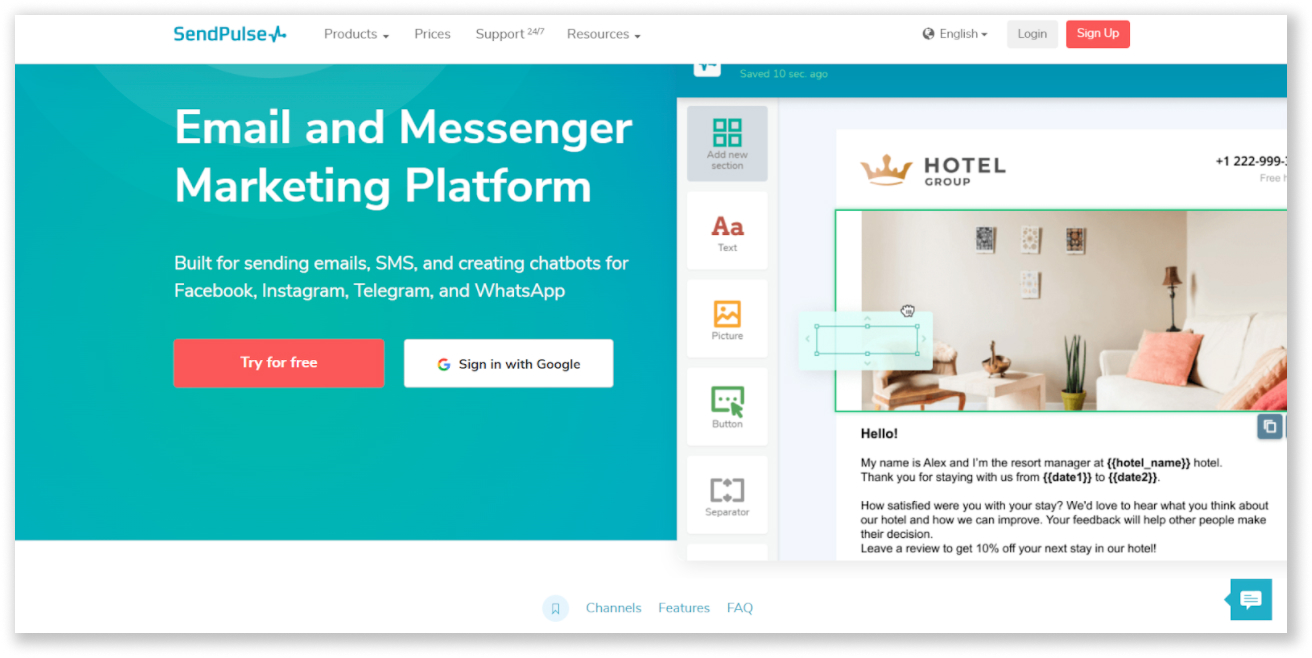 By using SendPulse, you'll be able to create a more engaging experience with your customers. Apart from sending timely emails, it also offers chatbot features on Facebook, Telegram, Instagram, and WhatsApp. This way, you can reach more customers on different social media sites and messaging tools.
It's a good option for small businesses that need a marketing solution that can manage emails, chat messages, and live chat campaigns.
If you want to compare more platforms, here are some of the best email marketing software reviewed.
Sending Your First Email

With a contact list and email marketing platform, you're already good to go. All you have to do is log in to your email platform, prepare your list and send those sales-generating emails away.
The steps to set up your emails may vary depending on your email platform. If you plan to use MailChimp for example, you can just look up the tutorial on how to set it up so it's easier for you.
Think about what will make people eager to open your email. Who would even read on if they felt that wasn't really interesting for them from the start?
Give them a reason to engage in a dialogue with you, and opt-in for more.
Before you send off your first email, let's walk through some of the important steps that will help you pull off a successful email:
Step #1. Lay down an email marketing plan

When communicating with prospects and customers, you do not just go blasting them off with unimportant messages.
You start a conversation about them to capture their attention.
To plan your email strategy, you must first know what results you want to achieve. For example, do you want to get new prospects to learn about your new restaurant? Do you want to make more sales in the next quarter? Or do you want to nurture new customers so they buy more baked goods?
From there, you create a set of emails that will help you achieve those goals.
Email sequences are a systematic method for organizing the distribution of your emails. Send a series of emails to help guide customers through buying decisions, starting with introducing yourself and expanding on the product features.
Here's a cheat sheet that can guide you in sending emails as your prospects push through the sales funnel:
An Introduction To Common Email Sequences That'll Save Your Life
Welcome email sequence
As the name implies, these are the set of emails that your subscribers will receive once they sign up to your list.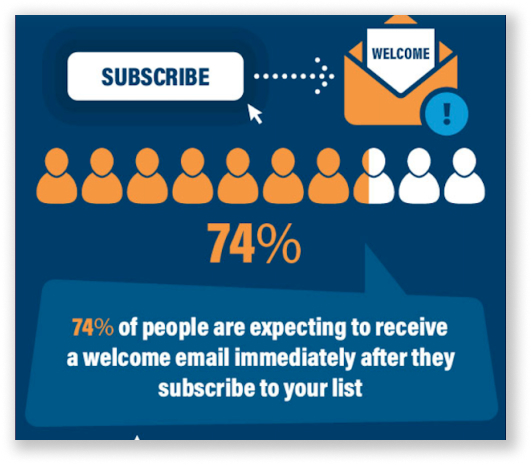 To send a truly effective welcome email, gather data about what's important for your target customer and use that knowledge to create personalized onboarding emails. Make new subscribers feel appreciated and assure them that their signup isn't lost in the shuffle.
This is a big opportunity to create connections. Establishing rapport is key in drawing users into your brand, increasing their trust in you.
Nurturing email sequence
Now that you've introduced your brand through a welcome email, it's time to show the value you can offer through nurturing emails.
The main goal of nurturing emails is to keep those leads hooked on your product. The nurture emails will walk them further into the sales path — not aggressively push them to bring out their credit cards.
When you have tracked their buying process progress, you'll know where your leads are in the sales cycle and what nurturing content you need to nudge them further to buy.
Onboarding email sequence
Onboarding email campaigns involve the set of emails that you send once they purchase or sign up.
This can be extremely effective at converting leads into paying customers, helping clients make the most of their recent purchase with you, and to ask their initial feedback about their recent purchase.
Aside from making sure that your customers are happy with their purchases, onboarding emails will help you get insights that you could use to enhance the user experience.
Cart abandonment sequence
Abandon is such a big word, eh? It seems like your customers completely left you for good, but that's not the case if you have this sequence.
In business, cart abandonment simply means somebody added your product to their carts, but they didn't complete the purchase… yet.
Sounds familiar?
Here are some reasons why customers (almost) leave you hanging: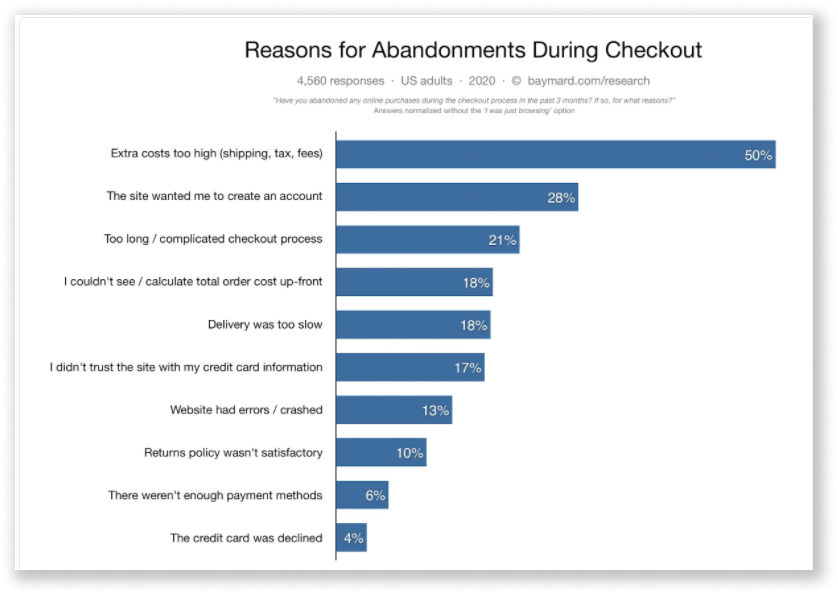 For example, you're selling your grandma's antiques online and your TOTGA (the one that got away) buyer, a figurine collector, is really into it.
Imagine her frustration when your site is full of checkout errors, causing her to give up and drop the items and search for another antique shop instead.
When customers add your products to their carts, it means that they see the potential in it and are willing to give you their $$$ for it.
These abandoned cart emails are there to remind them to continue with their purchase.
Follow-up email sequence
Follow-up emails are low-key naggings when your prospect already took action (say they scheduled an appointment with you), but failed to show up.
For prospects to take the bait, send them a message to follow up. When they haven't taken action to your previous email, take things to a fresh start and begin with a different approach.
Resist the urge to forcefully shove them into taking action, be more nurturing to get them moving.
Renewal email sequence
As much as it's tempting to just assume that customers will continue and charge them subscription fees after expiration, don't do it. Send a polite renewal email sequence instead. Kill them with kindness. If they're happy with your service, they'll do it anyway.
A renewal email is a reminder to your customers of what will happen when their subscription expires and also a CTA to extend their access to your services.
For example, you're an early childhood educator and you provide playbox packages for kids every month. One parent signed up months ago but shows no plan of renewing her subscription.
That's when you whip up a good 'ol renewal campaign for her to better show up again. Again, no threats.
Step #2. Write your emails

Now that you know your way around email sequences, take a quick peek at some good email content. This will give you the inspiration to whip up yours.
Welcome email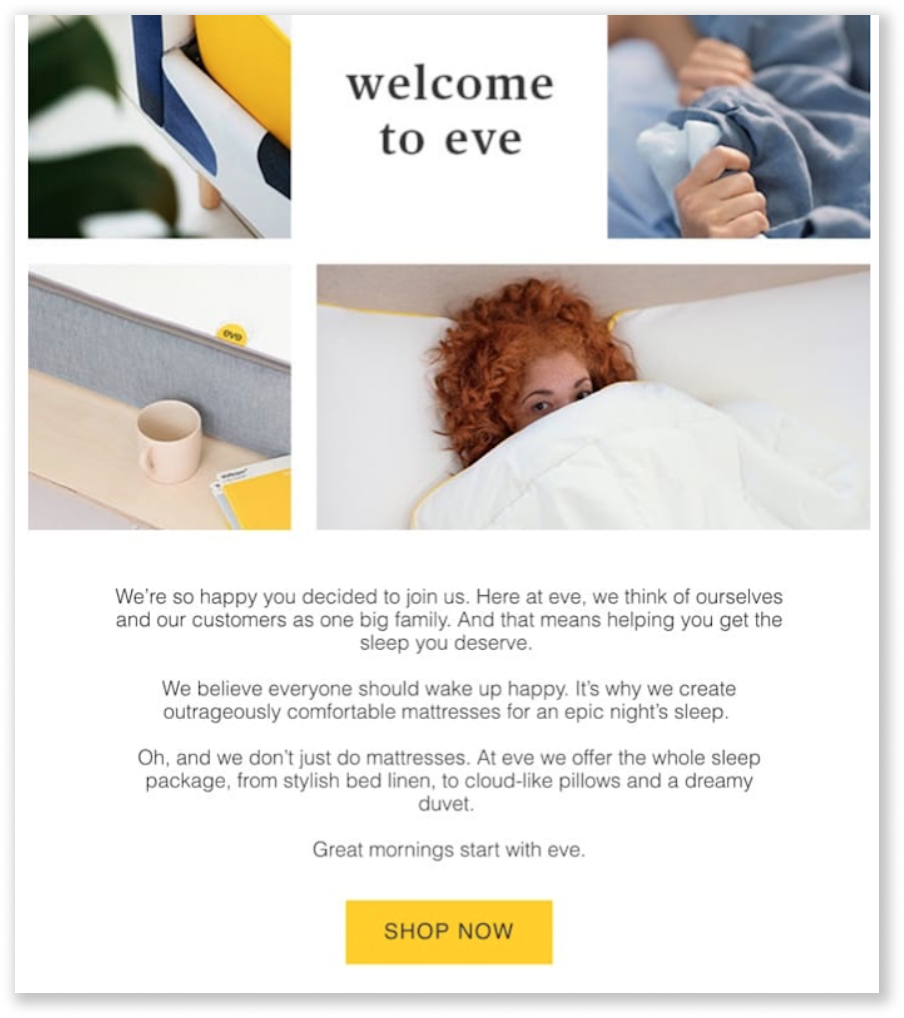 21 Best Welcome Email Examples to Engage Customers in 2020 – Vero (getvero.com)
What is better than a homey welcome? It's as if there is an attractive force that makes you want to come in (and buy).
Nurturing email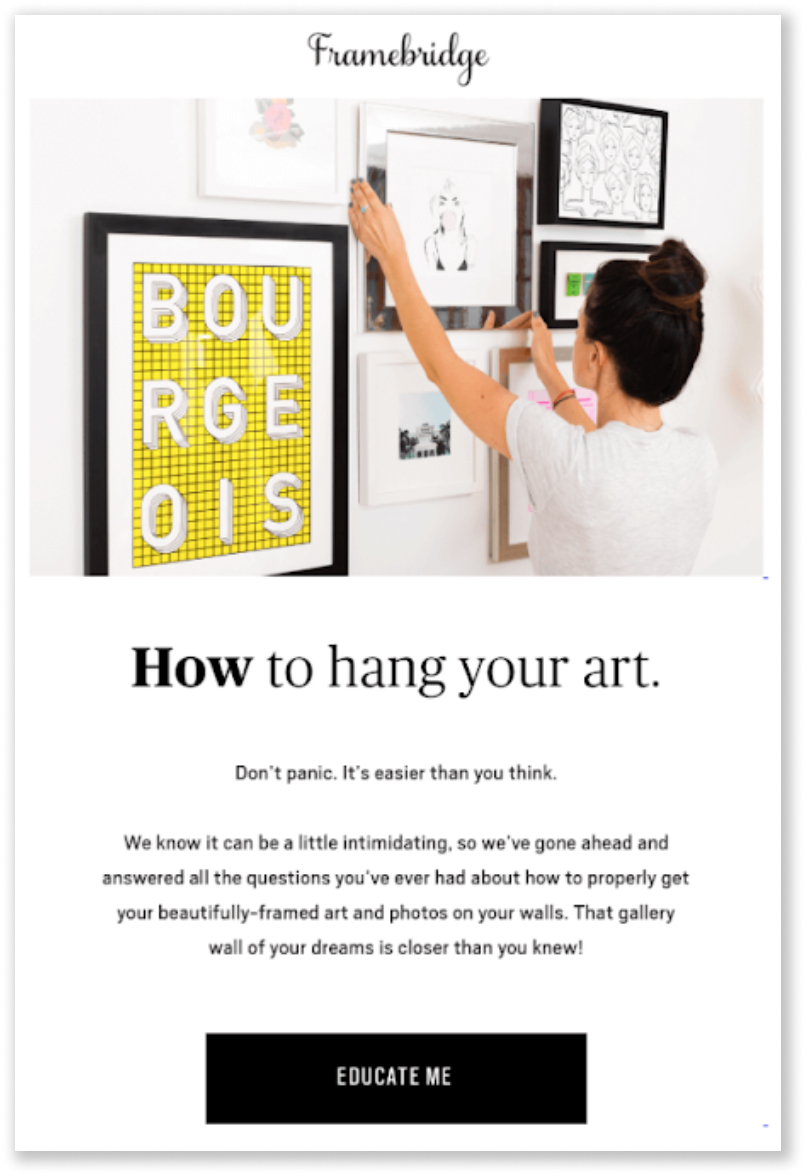 19 Lead Nurturing Email Examples You'll Want to Steal (hubspot.com)
Getting this kind of nurturing email spells "r-e-l-i-e-f". People get attracted to a brand if the people behind it are genuinely happy to assist.
Onboarding email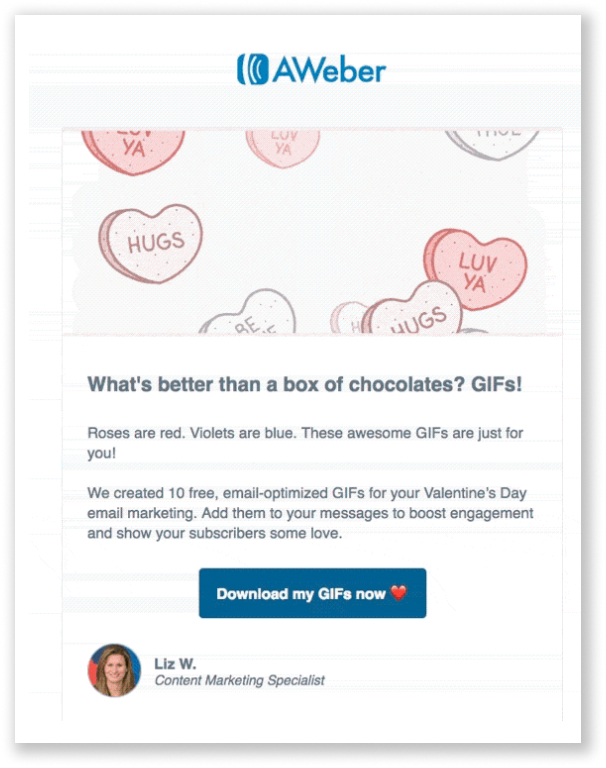 7-Steps for Onboarding Emails That Convert | TA (technologyadvice.com)
It's raining freebies (and hearts)! A simple CTA button with emoji will likely get clicks too because it's attention-grabbing.
Cart abandoned email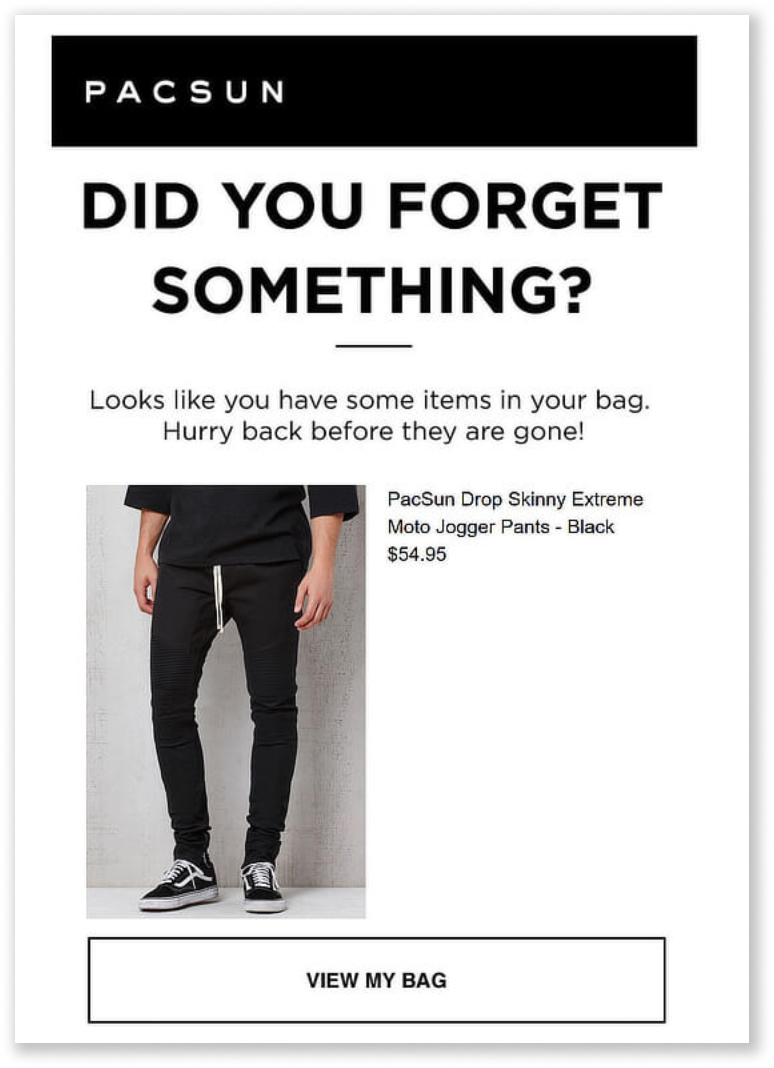 Best Abandoned Cart Emails to Convert Unconvinced Shoppers | NeverBounce
Bold letters/all caps scream that this is a life-or-death situation. It'll make you have a mini heart-attack remembering what you forgot.
Follow-up email sequence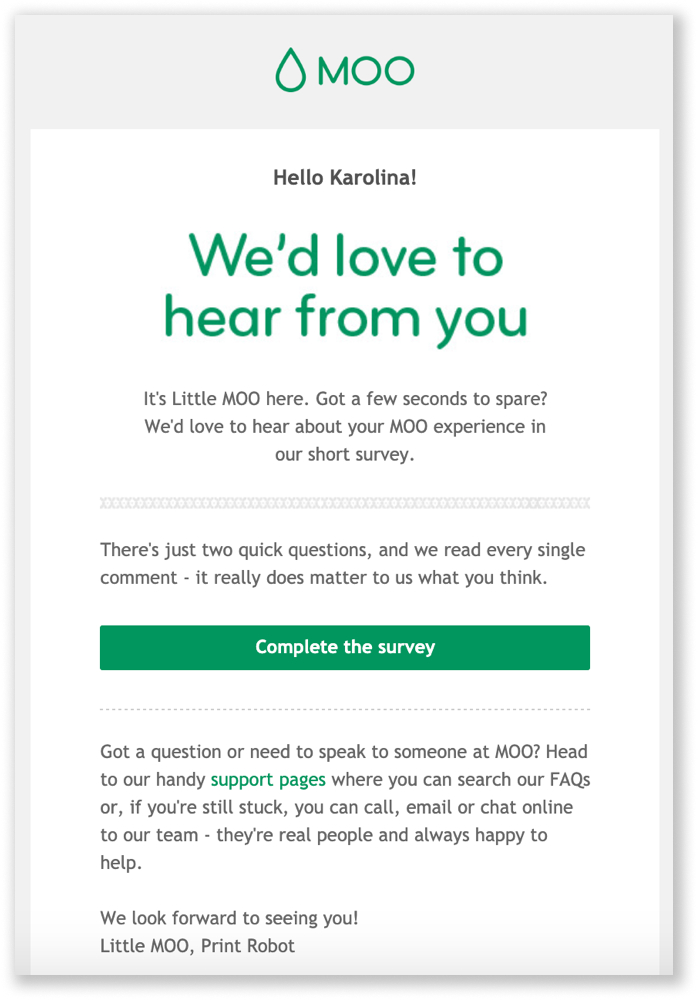 How to Write Effective Follow Up Emails (plus examples) – Email Marketing Journal
Yo, Karolina! Where is MOO at? We're kinda looking for you.
Renewal email sequence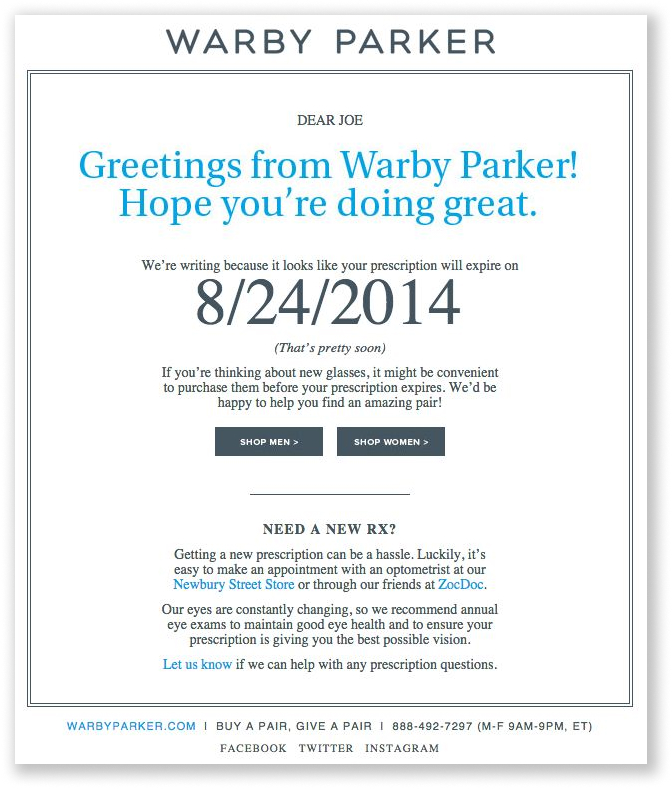 The expiration date is sooo subtle. NOT.
Step #3. Test your emails

If your sequence is a booming success in the first run, congratulations. Your ancestors may be email deities and they've passed on the gene to you.
If you're just a commoner, then it'll be a trial and error process on what's gonna click.
To give you more chances of winning, do yourself a favor and send a test email. Make sure that the email is loading fine on the web and on mobile. That the subject line with emojis looks okay. That the links are working fine. And that your sequence is firing correctly.
One of the worst email mistakes you can make is sending your email with wrong or broken links. That would be such a waste (and it's a bit embarrassing):
But it does happen so don't forget to test before hitting that send button.
Step #4. Measure and optimize your performance

Check performance rate indicators to measure your campaign's effectiveness. You wouldn't want to pour your heart out on an email composition for nothing.
These are some of the email metrics to look out for:
Open rates
Click rates
Unsubscribe rates
Conversion rates
The most important thing you should check is your conversions.
To keep raising this number, you can test different angles, messaging and copy with A/B testing tools.
MailChimp offers A/B testing tools that test your sequences depending on clicks, opens, or revenue. It'll take you 20 minutes max to set it up.
Don't forget to work on customers' feedback to polish your email campaigns.
4 Quick Email Marketing Tips

Before we end this article, we want to give you a list of tips that you should do if you want to get the best results.
1. Clean and segment your list

A segmented list makes it easier to promote different products or services to different audiences with the same campaign. Keep your contacts organized to make sure you're sending the right message to the right person.
2. Experiment with HTML and plain text emails

The vibe you give out in your emails matters. Check out different templates downloadable on the Internet. It is also good to try it out on plain text to see if the substance can stand alone.
Send marketing emails to potential customers with designs you think might resonate best with their needs.
3. Always use Branded Links

A Branded links shortener is an URL Shortener that incorporates your domain name. By using your domain name in every link you share (also when it comes to sharing external links) you will get a much better deliverability.
Practically, using a fresh and trusted domain is one of the most important rules to avoid the anti-spam filters. In fact, one of the main rules of anti-spam algorithms is based on the domain name authority.
4. Do A/B testing

Get the most out of your emails by doing A/B testing on them. Increase ROI through better email optimization. By doing so, you can save time and money by automatically comparing different versions of your emails.
5. Optimize for mobile

The fact that people are mostly on their mobile phones cannot be denied. Go for the mobile.
These days, people don't have enough energy to scroll through long emails. Most of them are reading their email on a small screen. Design shorter messages for mobile so they're easy to understand and quick to read.
You've Got Nothing To Lose With Email Marketing

We all know email marketing is the most profitable channel. If you don't send out at least one email campaign per month, you are missing out on a lot of potential revenue.
Moreover, it's also one of the simplest and easiest to set up, which makes it perfect for entrepreneurs who have just begun or are too anxious to start marketing.
The good news? It doesn't have to be a time suck!
Get started by building your contact list through an easy-to-use eCommerce platform like Dukaan.
You can integrate MailChimp with Dukaan and have newsletters sent to your customers easily.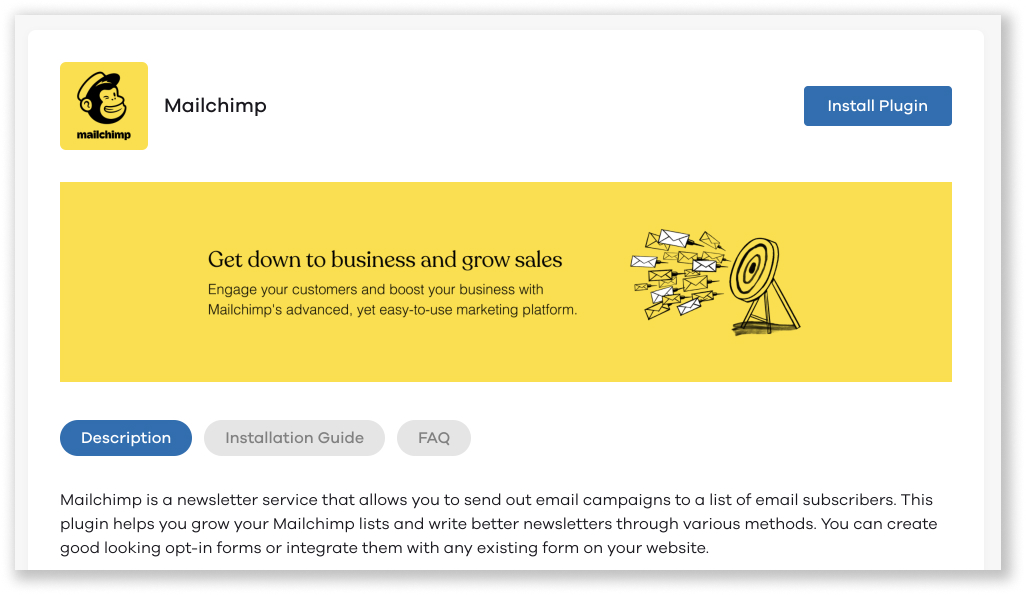 Dukaan gets up and running within minutes. Growing your business, regardless of size, requires engaging your best customers. This platform makes it easy for you to create a customer list from its already existing templates.
Dukaan will help you grow your list and get your message across without taking over your life or stressing yourself out. Try Dukaan for free.