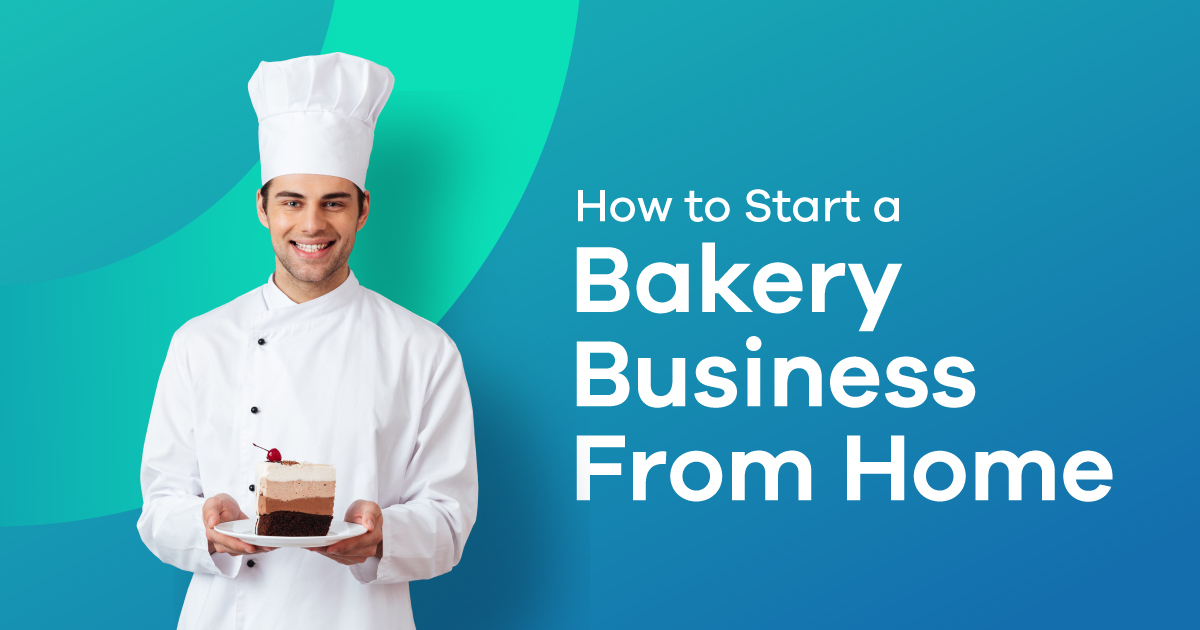 Are you a baker that is ready to turn your passion into a profitable business? Here is a guide on how to start a bakery business from home.
If you have the right know-how to start a home bakery business, it can be both profitable and fun. Passionate home bakers have now begun to chance upon the idea of an 'online bakery' to create an income stream.
A lot of people are habituated to baking at home. A National Online Consumer Survey conducted in 2020 showed that 86% of consumers bake at home in varying frequencies.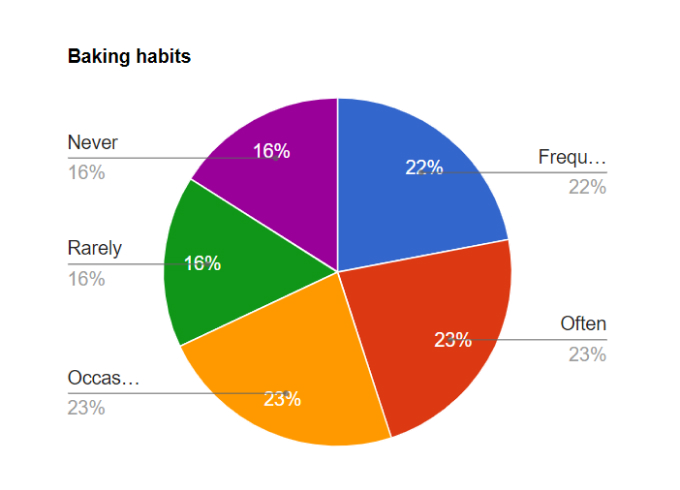 Now, if you are one of those avid bakers, how amazing would it be to bake at home and sell them to people in your locality?
By the end of this article, you will have all the information you need to start a bakery business from home.
How to Start a Bakery Business From Home

As Elon Musk rightly put it, to start a business, you need to have all the ingredients in the right quantities.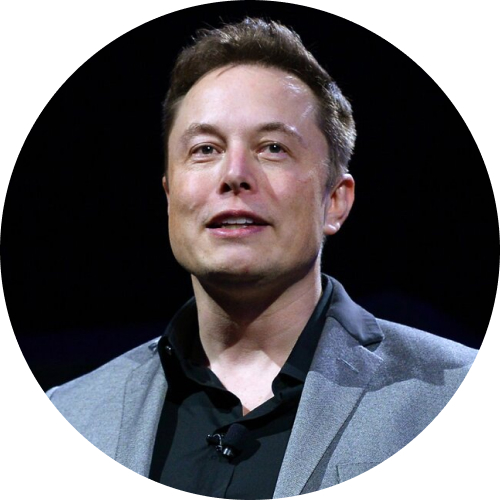 If you're trying to create a company, it's like baking a cake. You have to have all the ingredients in the right proportion.Elon Musk
So, without any further ado, let us get started on this guide to building a home-based bakery business.
1. Choose your niche and bakery type

So you want to start a home-based bakery, but what kind of bakery business do you have in mind?
Haven't thought of it yet?
Then, now is the right time to decide.
There are quite a few types of bakeries that you can choose from so that you can draw a business plan accordingly.
Here are the options:
Bakery café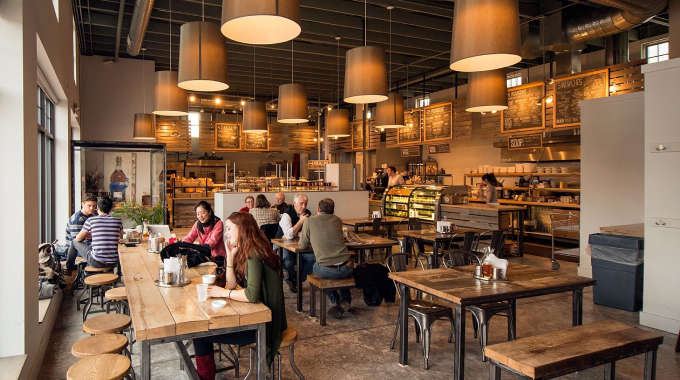 This is a sit-down bakery with a dedicated space for customers to sit and enjoy their food.
This kind of bakery typically has baked goods accompanied by beverages like coffee and tea.
For beginners, this might be an expensive option, considering renting a large commercial space, furnishing, and hiring staff.
Counter service bakery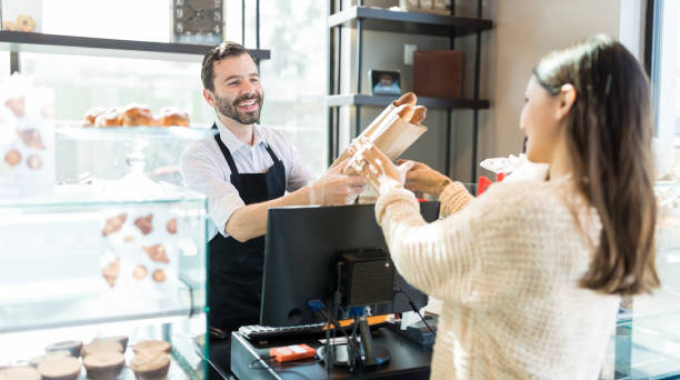 This is the most common type of bakery that dots the streets of every city.
This requires lesser space as compared to a Bakery café. Customers walk into the bakery, purchase items they want, and take them away.
It saves you a lot of overhead costs, which you can invest into adding more food options like sandwiches, rolls, fries, etc.
Specialty Bakery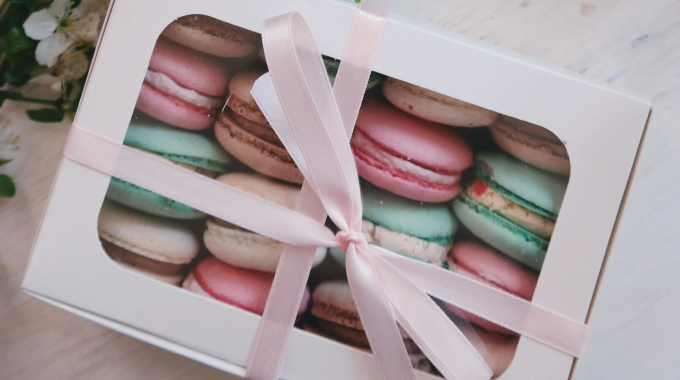 This type of bakery offers a very limited number of products.
If you have expertise in a particular type of baked product, this can be a good option.
Some examples of what you can offer in your specialty bakery are wedding cakes, vegan bakes, gluten-free bakes, etc.
Online bakery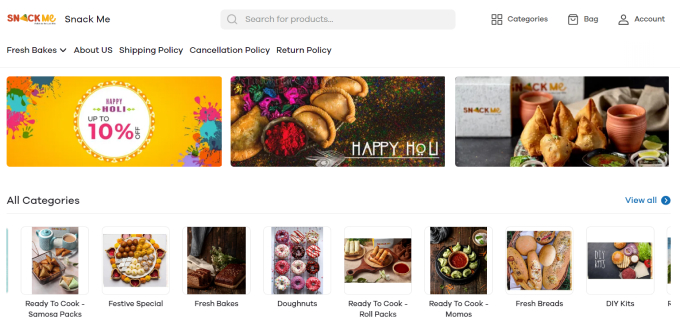 If you want to start a bakery business with the least investment, a home-based online bakery can be your go-to option.
All you will need to start an online bakery business is proper equipment, adequate space at home to whip up some magic, and an online store to list and market your baked goods.
Unable to believe how that's even possible? Read on and we promise that by the end of this article, you will have all the information.
Based on the type of bakery business you want to set up, you can decide what products you will offer your customers. You can start narrowing down your niche product at this point.
If you want to start a specialty bakery, you have to choose a narrow niche that is also in high demand in your locality.
With other types of bakeries, you will have a pretty wide selection of products from which you can pick the ones that you want to offer in your bakery.
Even so, it is advisable to have one or two specialty bakes in your home bakery, which can be the USP of your bakery.
When you choose your niche product, ensure that it is the one that basically inspired you to get into the baking business!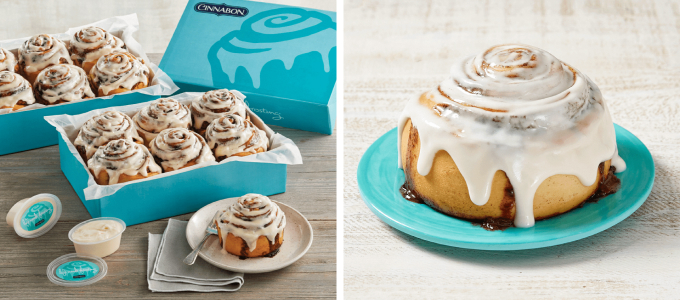 For example, Cinnabon was founded by a father-son duo who set out to bake the world's best cinnamon roll and truly succeeded in doing so!
With branches in over 50 countries, Cinnabon sells a range of products, but the hero remains their signature cinnamon rolls.
Listed here are a few niches gaining popularity:
Artisan Bread
Vegan or Keto Bakes
Gluten-free bakes
Diabetic-friendly goods
Customized cakes
Cookie cakes
2. Invest in necessary equipment and licenses

You cannot create a business without products, and you cannot have a product without the necessary raw materials.
Start by listing out EVERYTHING you will need to start a home bakery. Some of them will sound too obvious to be jotted down but do it, anyway. It helps you estimate your total costs and plan your budget better.
Here's a checklist:
Stone decks or convection ovens
A large working table
Planetary mixers, emulsion blenders, and counter-top mixers
Mixing bowls and general bakeware like cake pans, muffin tins, bread molds, etc.
Small ware such as spatulas, icing tips, flour sifters, pastry knives, and the like
Sheet pan racks to cool off all your delicious baked goods
Aprons, hairnets, and gloves to maintain hygiene in your kitchen
Storage equipment for all the raw materials as well as the baked goodies
Display boxes with heating and refrigeration functions to keep your baked items tasting fresh.
Packaging materials you will require to wrap your labor of love and send to the customers.
Fully equipped delivery vehicle in case you plan to deliver your products on your own.
Done making a list?
Now you can move on to cross them off your list to ensure you have all the required equipment to get started on your home bakery business.
But before skipping off to the next step, you also need to ensure that you have all the required licenses to set up your bakery business.
Especially when you are venturing into the food business, it is safe to acquire these important licenses. It will add credibility to your business, increase your customer's trust, and protect your business from legal issues.
Since a home bakery is usually small-scale and operated out of a house (cottage), it is called a cottage food business and it is automatically subjected to the cottage food laws.
The cottage food laws may vary from one country to another. So try to find the updated cottage food laws in your location.
Apart from cottage food laws, here are some of the other licenses/ certifications you may need are:
Business license
Food license
Location permit (for offline bakery)
Health and safety
Hygiene inspection certificate
Business insurance
Visit the official website of the department of health in your locality for accurate details on what licenses you will need and how to secure them.
3. Create a branding strategy for your home bakery

Branding is the best way to ensure that your business receives instant recognition and customer loyalty for decades to come.
When you are starting a small home bakery business, this may seem like a far-fetched dream. However, you should start branding even before you start your business, be it any business of any scale!
Branding for your home bakery business can surround these elements:
Visual cues:
There are a lot of aesthetics involved with bakeries that you can use to your advantage for branding.
Starting off with an attractive and enticing name for your business, that also brings out the essence of your home-based bakery.
Pro Tip ?
While naming your home bakery, try other words like confections, bake shop, pastry shop, patisserie, etc. to make your business name stand out!
Bright brand colors, along with a logo and a fun tagline, can go a long way in increasing your brand recognition.
Wondering how you can come up with a tagline that is fun and catchy? Use Dukaan's free slogan generator tool for inspiration!
Unique Selling Point:
Do you use a family recipe that has been passed down for generations? Do you bake completely gluten-free products? Do you use ingredients that are specially sourced for your home bakery?
One of these, or something along these lines, could be your USP. Use that in your branding.
Specialty product:
Your home bakery's USP need not necessarily be the recipe or the technique or the ingredients. It can very well be a product.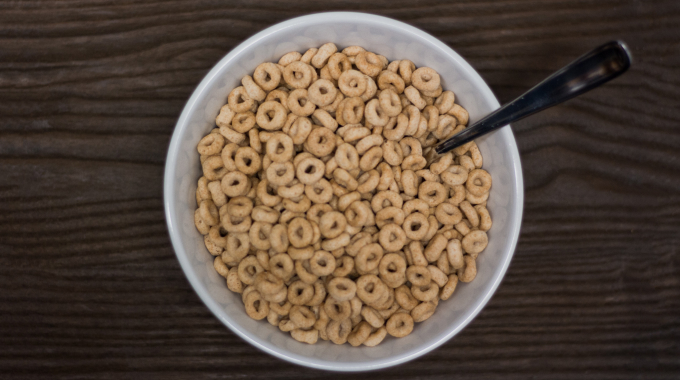 Like how the cheesecake factory specializes in cheesecakes and Kelloggs specializes in breakfast cereals.
Similarly, use that one dish that your home bakery is famous for while branding your business.
4. Create and customize your online store

Now that your branding strategy is in place, your next step will be to create an online presence.
Building an online presence is very crucial to staying on top of the current market trends. eCommerce has become a way of life.
Even if you have an offline bakery, it is better to create an online store to get more visibility for your business and reach out to a larger audience.
You can surely get some level of visibility on social media, but, running a full-fledged business on social media is impossible and not recommended too.
So then what is your choice, you ask?
Choosing the best eCommerce platform that suits all your business needs is the way to go to take your business online.
When it comes to choosing an eCommerce platform for your business, there are a lot of choices in the market.
There are quite a few legacy platforms, however, they have gained quite a reputation for being too hard and technical for small businesses.
A home bakery business is a small-scale business and you will need a platform that can take your business online quickly, easily, and without any coding needs.
This brings us to the one platform that will undoubtedly be the best choice for your home bakery business, and that is Dukaan.
Getting started:
Starting an online store on Dukaan is as easy as creating a WhatsApp group. You can have a fully functional eCommerce store in a matter of minutes.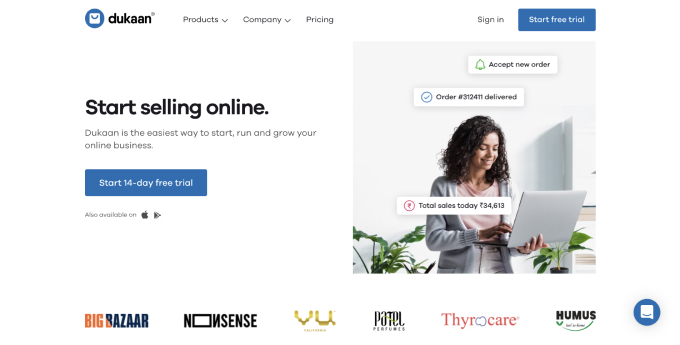 Dukaan is available as a mobile app as well as on the desktop. Login with your details, enter your business name and category, and your store is ready.
Customization:
At this point, you have a business name, brand colors, logo, etc. ready for your business. It is time to use them to customize your online store.
Choose a theme that is clean, bright, and cheerful for your online bakery. Then customize the theme with your chosen brand colors, and add the name, logo, and tagline.
Plugins and tools:
Your online store on Dukaan will be fully functional with eCommerce features like a shopping cart, payment gateways, shipping options, etc.
However, you will also need a few other added features for running your business, handling customers, managing orders, marketing, etc.
Did You Know ?
Dukaan has a truly power-packed
plugins library
and a range of
free tools
that you can use for running your online bakery business more efficiently.
5. List your baked goods and price them fairly

For a traditional bakery, the look and feel of the store makes or breaks the entire business. If customers aren't enticed enough by your store aesthetics, they may never visit your bakery.
You need a clean, well-lit, temperature-regulated display box with all your products displayed neatly in them.
So, how does this work for an online store then?
We will guide you through the process!
Food images: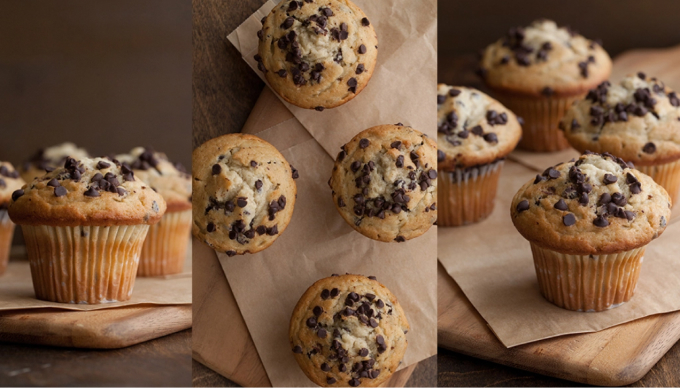 For your online bakery store, you need HD images of your products so that you can list and display them in your online store.
It is best to photograph your products with a consistent background and lighting in order for the store to look neat and put together. It also increases the aesthetic value of your store.
Here is a detailed guide on food photography that can help you nail it.
Relevant description:
The images of your baked goods must be accompanied by accurate and detailed descriptions, too. A lot goes into writing the perfect product description of food.
Apart from catchy content, you also need to ensure that all the details about the ingredients are mentioned. A lot of people may be allergic to ingredients like nuts, gluten, eggs, etc. which are commonly used in home baking business.
Pricing strategy:
There is no specific profit range when it comes to the home bakery business because it varies widely based on the products you offer, your service location, your competitors in the region, etc.
Hence, the best thing to do would be to carefully calculate the investment that goes into making a baked good.
For example, if you are baking artisanal bread, your investment would be ingredients, packing materials, branding materials, and delivery costs.
A reasonable profit margin on regular baked goods would be anywhere between 10% to 20%. For specialty cakes and pastries, a profit margin of 25% or above can be expected.
6. Manage orders and delivery

Once you go live with your store, eventually, the orders will start pouring in. you should have a plan in place to handle your orders.
Here are a few questions that can help you come up with a solid plan for order management and delivery.
How long will it take to finish baking your products?
How many orders can you fulfill on any given day while still maintaining the quality?
What's the shelf life of your product?
Can you buy your ingredients in bulk if the demand for your products increases?
Are you going to bake the products fresh with every order or bake in bulk and ship them as and when you receive an order?
Where and how will you store the perishable baked goods to adapt to the rise and falls in sales?
What's the area limit you can cater to in terms of delivery?
Who will deliver your baked goods to the designated area?
Is your delivery partner equipped to handle the nature of your products?
When you have an answer to all these questions, you are halfway there on an order management strategy.
The second half is the implementation of this plan.
You need to be mindful of every little aspect that goes into an order cycle. From the moment you receive an order, to the moment your customer receives the product and you receive the payment, that is one complete order cycle.
Do you have everything to complete the order cycle without any glitches? Ensure everything is in place in terms of the ingredients, equipment, storage box, package material, branding material, delivery person, and delivery vehicle.
Also, be prepared to face order surplus and emergency orders. For example, you may receive an order for a wedding cake to be delivered the very next day. Or you may receive an on-the-spot order for a hundred muffins for a kid's party.
When you come through in such situations, it adds more credibility to your home bakery business and increases your customer trust.
7. Have a marketing strategy planned out

Marketing can help build an awareness of your little home bakery and bring in potential customers from around your locality.
If you want to turn your business into a brand, then it makes a lot of sense to invest in marketing.
So how can you market your home bakery?
Word of mouth: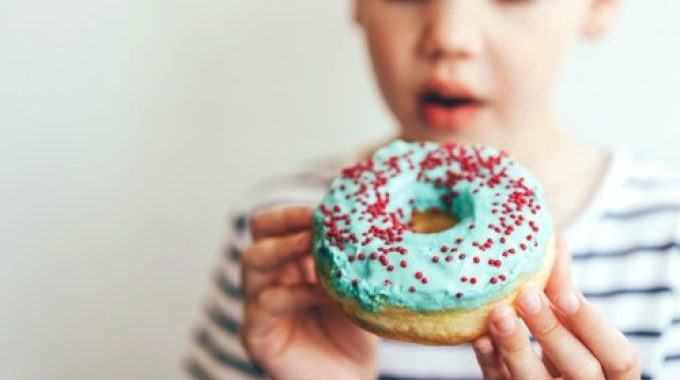 Your home bakery may be the best in town and your products may taste like heaven, but unless people hear it from actual customs, they will not trust your products.
Make each one of your customers feel special and valued. Little things like a thank you note with their order, a freebie, or a coupon for their next purchase, can make a world of difference.
Keep in mind that word of mouth can work both positively and negatively. If a disgruntled customer takes it out on social media, then it will affect your business negatively for sure!
Search Engine Optimization (SEO):
If it is an online business, then SEO marketing becomes an undeniable part of your marketing strategy.
You need to optimize your online store to show up on search results for keywords like 'online bakery', 'bakeries near me', 'home bakery', etc.
You can also add a few niche keywords to your eCommerce SEO like 'artisanal bread', 'novelty bakers', 'special day cakes', etc.
Social Media Content:
Building a community for your brand is easier on social media platforms.

You can post about your home bakery, images of your home baking business, updates about your bakery, BTS while packing an order, and so much more.
You can also interact with your customers better through social media as the informal set-up created by social media platforms make it easier for brands to connect with people.
You can also try to carve out a budget and run paid advertising campaigns on Google AdWords or Facebook ads.
Community Events:
Apart from online marketing, try to showcase your products by participating in local community events.
It may be a bake sale or a food festival, these events attract a huge number of potential customers. So, ensure the presence of your brand in such highly potent spaces.
And those are a few easy marketing methods that you can adopt for your home bakery business.
When those orders start pouring in and your little home bakery turns into a huge brand one day, do not forget to include us in your victory speech!
FAQs

1. Is it possible to have an online bakery?
Yes, you can have an online bakery. You can either use your home kitchen or a cloud kitchen for home baking business. An online store can be used to list your products and bring in sales.
When you get orders, you will have to pack the products and use a trusted food delivery partner to get the order delivered to your customer.
2. Can I bake cakes at home and sell them?
Yes, and this article has all the steps laid out in detail to help you get started. You can turn your hobby into a profitable business with just a little extra effort.
3. How can I make more profit with an online bakery?
Profit is variable based on the baked goods that you offer in your store, and the location you serve. However, if you want to raise your profits, the only way to go is to create novelty cakes and custom bakes.
4. How much money do I need to open a bakery?
If you are simply remodeling your home kitchen to accommodate baking in bulk, then the initial investment is pretty minimal. Your real investments will include an industrial-grade oven, and baking equipment, which is a one-time investment.
5. How to brand an online bakery business?
When branding your home baking business, along with the visual cues, you can also use elements that appeal to the emotions of people. Think of something like 'home baked', 'mom-approved', 'healthiest cheats', etc.
Summary

Whether you are intending to turn a hobby into a business or adapt your business to the current situation by taking it online, this guide will help you follow through.
A quick recap of the steps involved in setting up your home baking business:
Choose your niche and bakery type
Invest in necessary equipment and licenses
Create a branding strategy for your bakery
Create and customize your online store
List your baked goods and price them fairly
Handle the packaging and delivery
Have a marketing strategy planned out
While taking your business online, your priority should be an effective system to attract customers, process orders, and record payments. Dukaan simplifies all this and more.
You don't have to be tech-savvy, you can have zero experience in online business and you can still transition to an online platform like a pro. No more time-consuming, difficult routes to your dream store.
Just hop onto this great platform that will take care of everything, hassle-free.
Watch this video to learn how you can get started quickly: