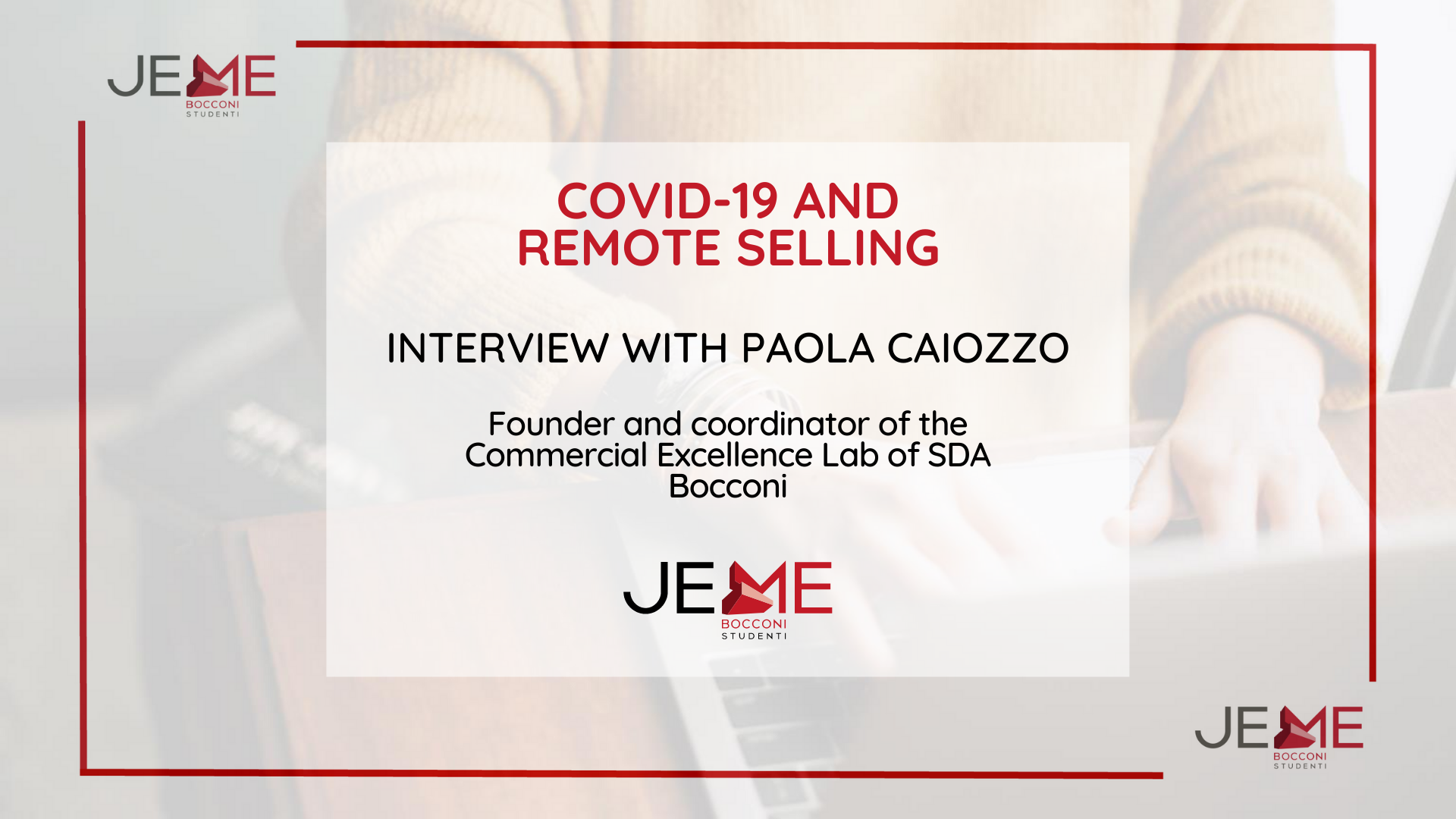 We had the opportunity to interview Paola Caiozzo, founder and coordinator of the SDA Bocconi Commercial Excellence Lab. We thank her for her availability and for the insightful details she gave us.
We are extremely proud to have contributed to the research project "COVID-19 Remote Selling: Progettare il futuro" carried out by the CEL.
The analysis aimed to understand how the pandemic and the adoption of new technologies have impacted the sales process. Nowadays, with an ongoing market saturation phase, salesmen can be the key to achieving sustainable competitive advantage.
We would therefore like to thank Paola Caiozzo and CEL Faculty for the opportunity and the trust placed in us.
Here you can find the related research paper.