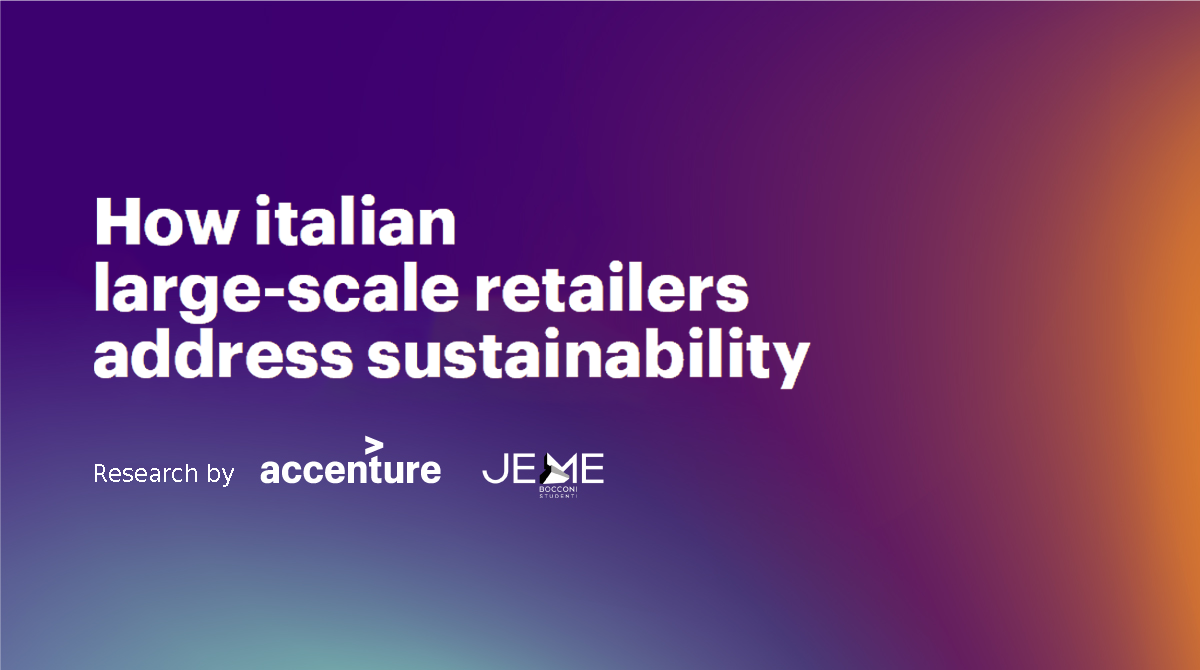 JEME is proud to present a research project, realized in collaboration with Accenture, concerning the sustainability approach of the Italian large-scale distribution sector.
You can find the report in Accenture Customer Innovation Network (ACIN) website at the following link.
In a market that finally acknowledges the growing relevance of sustainable business, it was crucial, both for JEME and Accenture, to address this topic.
The research was structured in two parts: a desk research and a primary research. Firstly, the team conducted the analysis of the market and the most significant trends, also picturing legal framework and supply chain and focusing on product packaging. The second phase, directly involved some of the leading players of the sector, accounting for more than 60% of the market share.
The information was gathered through questionnaires and in-depth interviews, proposed to leading CSR and Marketing directors between March and April in 2020.
The findings of the research depicted a positive response from the market although an organic approach to sustainability has yet to be fully defined. Communication stands out as the most diligent area while the lack of mature KPIs' structuring still sets enterprises way far from the desirable efficiency.