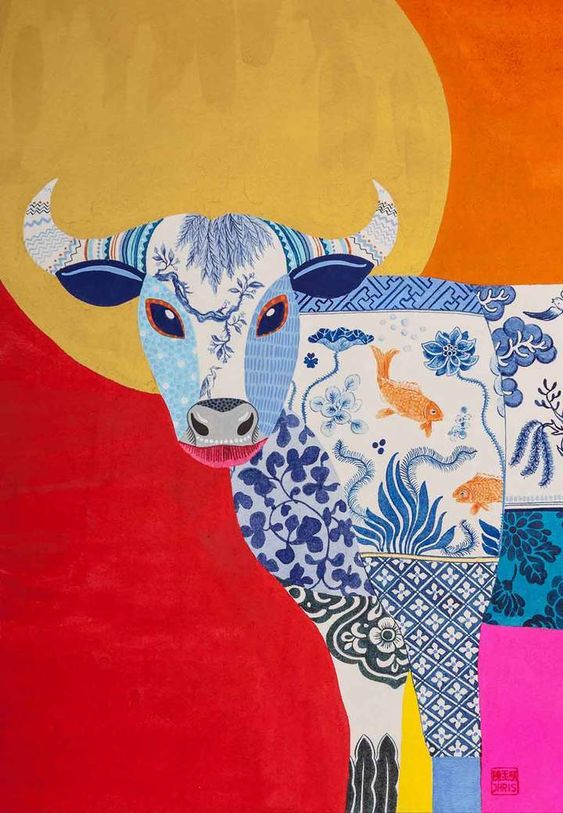 Aloha friends and I hope you have all had a wonderful start to 2021! I wasn't up to the pressure of publishing a new year's post in January, so I decided to debut the first 2021 post on the blog on the day of the Chinese Lunar Year instead! 
I have written about lunar year celebrations on the blog before as well. I like exploring and learning about different regions and cultures, and Chinese traditions and stories have always fascinated me. Last year, I had the chance to be in Singapore around this time, and I was blown away by the decor that was on display in Chinatown. I also got a chance to visit a beautiful temple near my hotel. I spent only a little time inside, but came away feeling quite calm and zen! 
Since this year presents no such opportunity to travel or explore, I thought of recreating some of the magic and sparkle of the Chinese lunar year on my website via a blog post! 
2021 is the year of the Metal Ox. The chinese zodiac is based on a repeating cycle of twelve years (with each year being represented by an animal) and five elements (fire, earth, metal, water and wood). 
2020 was the year of the Metal Rat, which is the first animal in the zodiac. Hence it naturally carried the transformative energy which is associated with the ending of one cycle and the beginning of another. The year of the Ox however brings with it a different kind of energy – one associated with hard work, diligence and honesty. Oxen are hard working and sincere animals who never seek attention or praise. Nonetheless, they do get the recognition they deserve for their discipline.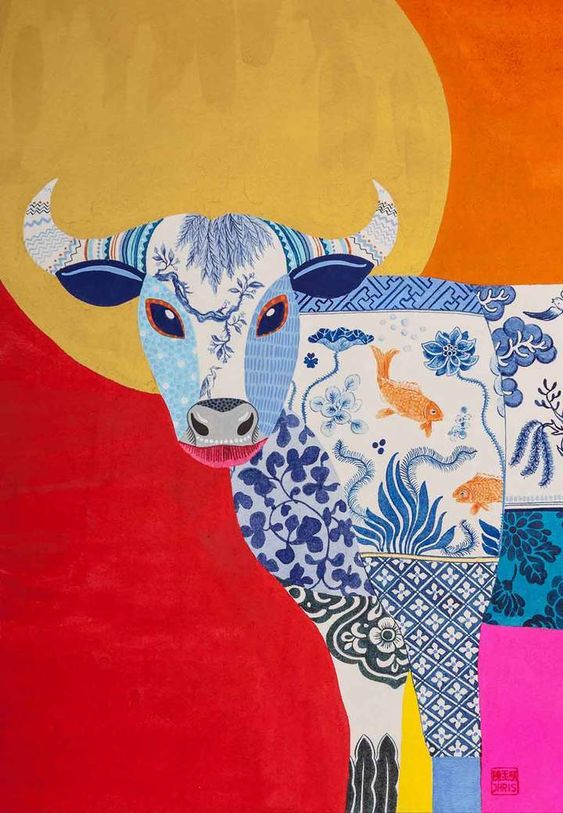 Not surprisingly then, 2021 is brimming with the energy of hard work and diligence. Like a wise man said, "it's not just about what you expect from the Ox, but what the Ox expects from you!". 
If you want to be successful and achieve your goals in 2021, then you need to get up from your couch and MAKE THINGS HAPPEN. Keep in mind the following as you move through this year: 
Work hard and the ox will reward you for your efforts, 
Staying disciplined and organized will help you get more from the year, 
Embrace kindness and humility in all aspects of your life, 
What you think, you become! So watch your thoughts and stay positive.
I think these are attributes one should aspire to have not just in one specific year but at all times! If you want additional guidance based on your animal sign, you can read more here. My Chinese zodiac states that this will be an year of learning and spiritual development for me.
I hope this lunar year brings lots of 訢 (joy) and 璨 (brightness) in our lives! 
Image Credits: Pinterest, Hellorf, Felicity Design & Decor, Behance, Pinterest, Pinterest
Image Use Policy & Disclaimer here.