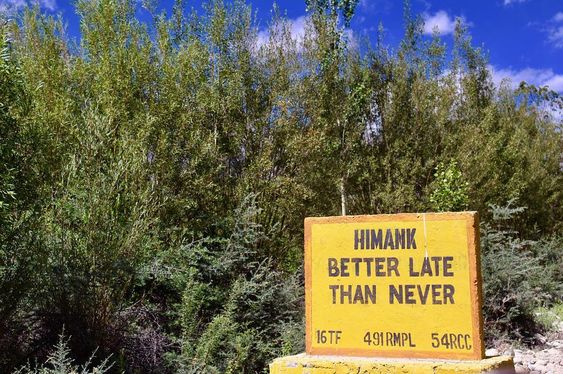 Hello there, and I do hope you and your loved ones are safe and well! I know I have been MIA for many months now, but I am happy to announce that I am ready to get back to blogging, and this time I intend to be consistent. Before I talk about anything more, I just want to send out a big thanks to those who have stayed, those who are returning and even those who are new and just discovering my content. I welcome you all to my sparkly space!
When I started this blog in 2015, I was at a very different stage in both my professional and personal life. I feel like I owe you all an update on why I became inconsistent and eventually stopped blogging all together. So here are some (not all!) of the reasons why I took a break:
I took up new responsibilities at work which helped me grow in my professional life but were at the same time challenging – both physically (time-wise) and mentally. I feel like the mental part is important here, because even if I did have some time at hand, I was just not in a creative enough space to write. Well, they say growth never comes from a place of comfort, and I can say from first hand experience that this is true.
I was traveling a lot over the last 5 years for both work and leisure. It is not something I can complain about – I love travel! – but I have to admit, it did add major time constraints to my already packed lifestyle.
We added a new member to our family! To be honest, I am not the one who contributes most to his care but even so if I had some free time from my workday, I preferred spending it playing with him over doing anything else.
I prioritized sleep! When I started this blog, I put up posts every weekday (and also sometimes over the weekend). I would write my posts late into the night as that was the only free time I had, and then be up again at 6 to get ready and get to work. I did face health challenges during that time period, and had to push myself to adopt a better lifestyle that was balanced between work, play and rest time.
I got LAZY. I have to be honest to myself and you, and hence I am just putting this out here; even if all the things listed above were in check, for a while there, I just got slow across all areas of my life – working out, blogging and even self care! All my life, I have had the "I want to do it all" attitude and hence constantly had my hands in multiple projects out of my own interest and choice. For example, even with my workouts, I have always signed up to do 3 or more different routines at the same time. But over the last few years, I feel I have slowed down and have started balancing my activities to lead a slower but more wholesome and sustainable lifestyle. (I am still doing two different workouts at the same time, guess some things won't change!).
I do not regret any of the things listed above, I have enjoyed every bit of the experience – learning, growing, introspecting and then growing some more. But I have missed writing, and I want to figure out how I can incorporate it back in my current routine.
2020 has been a strange year (to say the least!) but the last couple of months have only made it even more clear in my head that I love creating and I love curating. I love writing and I LOVE blogging. I am my most authentic self on this space (and also when traveling, but more on that later) and hence my blog was, is and always will be my safe and happy place.
I finally feel like I am in a space to get back to writing and sharing, plus my head is buzzing with so many great ideas (this even includes a book and journal!) that it will be a shame to not put them out there.
So here I am again! I am glad to be back, and I promise to be more consistent in a way that works for both me and you – my fabulous reader. I will be changing a lot of things on my site as I start getting back to a writing routine, but don't worry, the vision, the vibe and the voice of the blog won't change. I hope to make my blog the most sparkly place on the internet – a space where you can come to feel uplifted and happy, a space that allows you to experience the world from your browser and most importantly, a space that inspires you to be your most authentic self.
So whether you are a reader who has stuck around or one who is new, give me a shout out in the comments below and also let me know what you would like to read over the coming days.
Stay tuned for my next post, and in the meantime take care and keep things sparkly!
P.S: If you are wondering about the choice of images for my comeback post, then read about my inspiration for starting the blog here and here.
Image Credits: Kseniiasun, Hemant, Lone_Aadu, Visual Poetries
Image Use Policy & Disclaimer here.