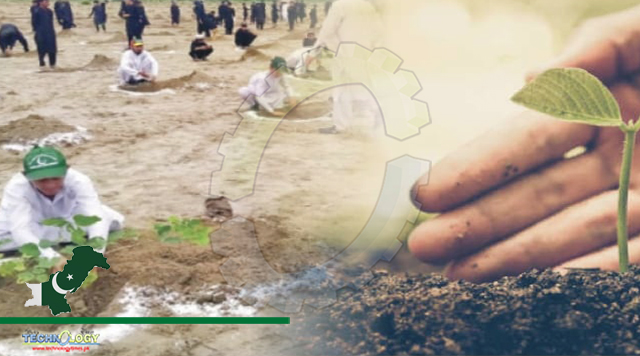 The district administration with the support of forest and education departments planted over 30,000 saplings in a day near Peerwala area here on Thursday.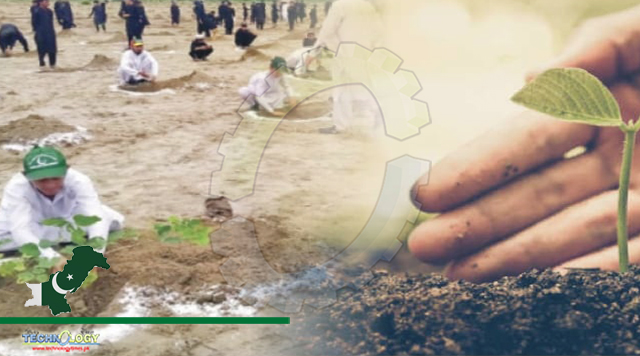 Over 30,000 saplings planted in a day in Lakki, The forest department had made pits on a vast tract of 500 kanals along Lakki-Darra Tang road to carry out tree plantation there. Deputy commissioner Fazal Akbar along with ADC Tariqullah sowed seedlings to formally launch the plantation campaign. Government officials, students and scouts from government and private schools and people took part in the campaign. Mr Akbar appreciated the students and scouts for taking active part in the plantation activity. He directed the forest officials to ensure provision of free of cost plants to schools, government institutions and citizens during the ongoing monsoon tree plantation campaign. Mr Tariullah said the district administration would plant 300,000 saplings during the current monsoon season.
Over 30,000 saplings planted in a day in Lakki, He asked the citizens to fulfil their responsibilities with regard to looking after plants so they could grow into healthy trees. Salman, a seventh grader at the Government High School, Dabak Mandrakhel, said on the occasion that environmental pollution was among the main challenges in Pakistan that could be overcome by increasing the forest cover and planting more and more trees. A basic health unit was found closed in Bitani tribal subdivision when additional assistant commissioner Awais Khan visited the area on Thursday. The official was on a monitoring duty to check the performance of polio teams in the tribal region. Mr Awais reached the health facility in Dabak Sardarkhel area at 2pm and was taken aback to find that it was closed. He took serious notice of the BHU closure and said the absent staffers would be reported to the local health authorities for departmental action against them.
Source: This news is originally published by dawn