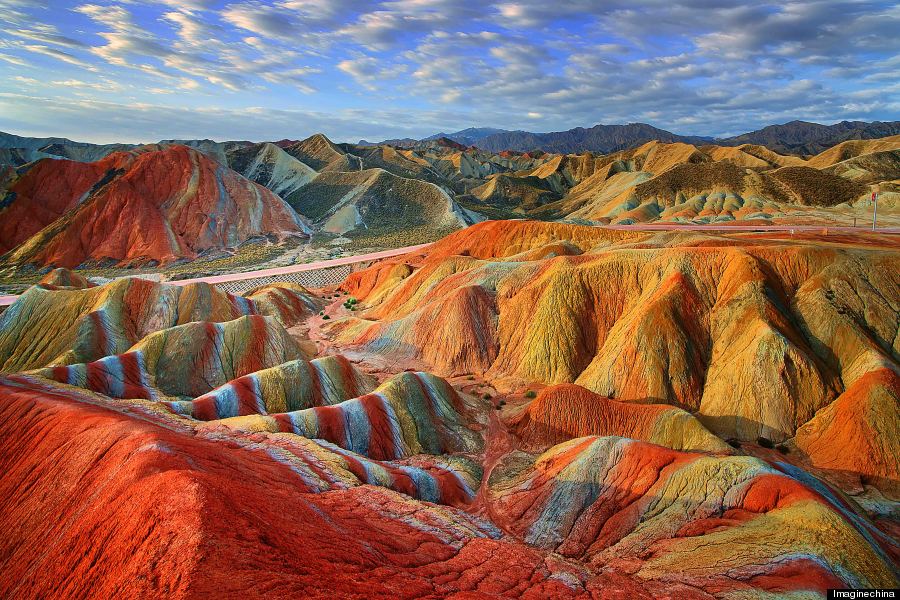 Look at the above image carefully. This photograph of brightly colored mountains seems surreal, almost as if it were a painting. It seems like something I would draw in my art class with a bunch of bright colored crayons. But this picture is very real – these rainbow mountains actually exist! These mountains form the landscape of the Zhangye Danxia National Geological Park in China's Gansu province.
How did Mother Nature create this wonder? From what I understand as a layman, this is the result of several years of erosion and folding of layered rock and mineral crust. If you want to dive into more details, then this article will give you a good explanation. It even includes an interesting twist on how the formation of India resulted in these mountains getting their colored layers!
I am not so interested in the technical details, but I am definitely keen on planning a visit to this natural wonder sometime soon (also a UNESCO World Heritage Site now). This destination is now on my travel wishlist, and whenever I plan a China visit, I will make sure the park features in my itinerary. The TripAdvisor listing on the park has some useful information for those planning a trip, and this article has additional information on other attractions nearby so you can make it a wholesome vacation!