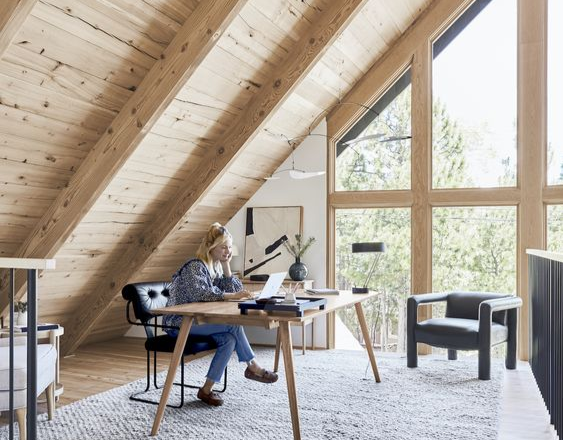 Hello there and welcome to my first post in the lockdown alphabet series. As mentioned before, over the next couple of weeks, I will be doing a series of posts on all things that made me happy or optimistic during this lockdown. And to keep things fun, I am following an alphabetical order! 
I am kicking this off with A for "Athleisure", a clothing trend I am so grateful I rediscovered during this lockdown! And a trend that helps keep Work From Home (WFH) attire comfortable, yet stylish. How, you ask? Well let me explain. 
What is Atheleisure? 
Athelesiure is defined as casual clothing which is designed for both exercising and general use. It is also referred to as activewear, but unlike regular workout clothes, it is something you can wear all day, everyday. Think tights, yoga pants, track suits, oversized t-shirts, hoodies and so on. 
The rise of athleisure is linked to the influence of sports on fashion over the years, and some articles credit Lululemon for kick-starting this trend. But what really sets this clothing apart is that while it is designed for practical use and everyday wear, it is anything but boring! In fact, there are theories that suggest that athleisure wear has nothing to do with performance anymore and is just another fashion week trend! I personally do not believe this to be entirely correct. It is true that as more and more brands are cashing in on this trend, the clothes can sometimes appear to be too good to wear at home (anyone heard of athleisure bodysuits?). However, this totally depends on where you are shopping from! Brands like Uniqlo continue to make breathable pieces which are totally functional and wearable.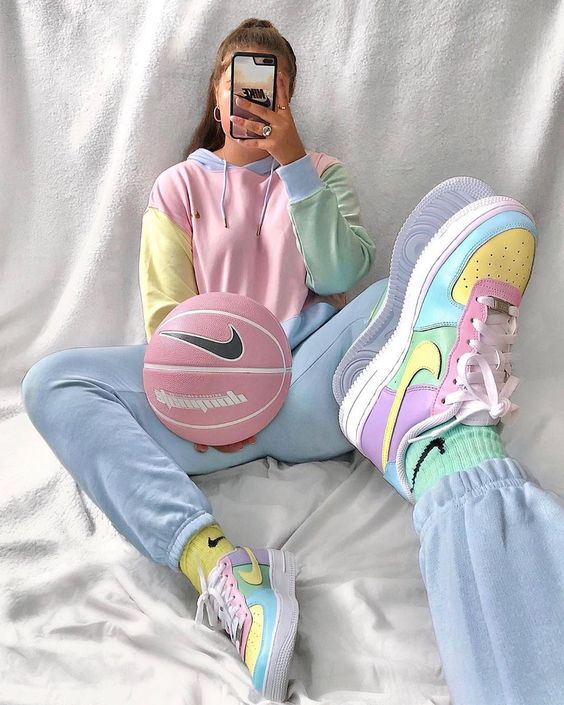 Why is it perfect for WFH? 
Given athelesiure is designed for both comfort and style, it is one of the best choices for virtual work wear. As the world was forced to work from home, and all of us were thrown into the quandary of managing video calls with household chores, the only silver lining that emerged was that we didn't have to do it all in pants! 
Wearing comfortable clothing, which is practical and presentable at the same time is a huge blessing when you are working from the comfort of your home. Of course, you can always take out that shirt for an important meeting, but on other days, just throw on some low maintenance activewear, and you are sorted for the day. And hey, if wearing workout clothes makes you want to slip in that quick exercise routine during the day – that is an added bonus! 
There is a lot of research that indicates people prefer active wear for WFH, and that brands are seeing a huge boost in athleisure sales in 2020. 
Remember though, that athleisure is not the same as loungewear. Atheleisure is designed to be more functional whereas the whole idea behind loungewear is comfort. Separating your activewear from your loungewear is so critical to having some semblance of routine in our current topsy-turvy lives. So invest in a few good athleisure pieces for your work hours and take the day off by slipping into your loungewear for the bedtime or the weekend. 
How do I style my Activewear? 
When the lockdown and WFH started abruptly in March this year, I was ill prepared to dress the part. Truth is, we all optimize our work wardrobes, but invest poorly in loungewear (or at least I did that)! It is around this time that I stumbled upon some super chic activewear from a Zara ad. I ordered a few pieces, and I was hooked!
I feel that these clothes keep me comfortable (so I am more productive) and presentable (not a fan of taking calls in shorts!) at the same time. Here are three ways I like to wear my athleisure clothing:
I am a huge fan of the single color look, and prefer neutrals for the workweek. So an all black, or all nude outfit is my go to choice on most days. 
I prefer yoga pants or joggers to tights as I find them to be more breathable. I am not a fan of wearing dresses or shorts to video calls as I don't feel comfortable in them. 
For the weekend, I like to switch to fun, bright colors – so a neon or pastel tracksuit usually works best to uplift both my comfort and my mood! 
If you want more ideas, look for some 2020 athleisure styling trends here or here. And if you are into sustainable fashion, then check out this article which talks about the next wave of activewear fashion. 
So what do you think? Is athleisure something you will try for your next video meeting? Tell me in the comments below!
Image Credits: Emily Henderson, ASOS, Fashion Jackson, WhoWhatWear, Refinery29, Boohoo
Image Use Policy & Disclaimer here.