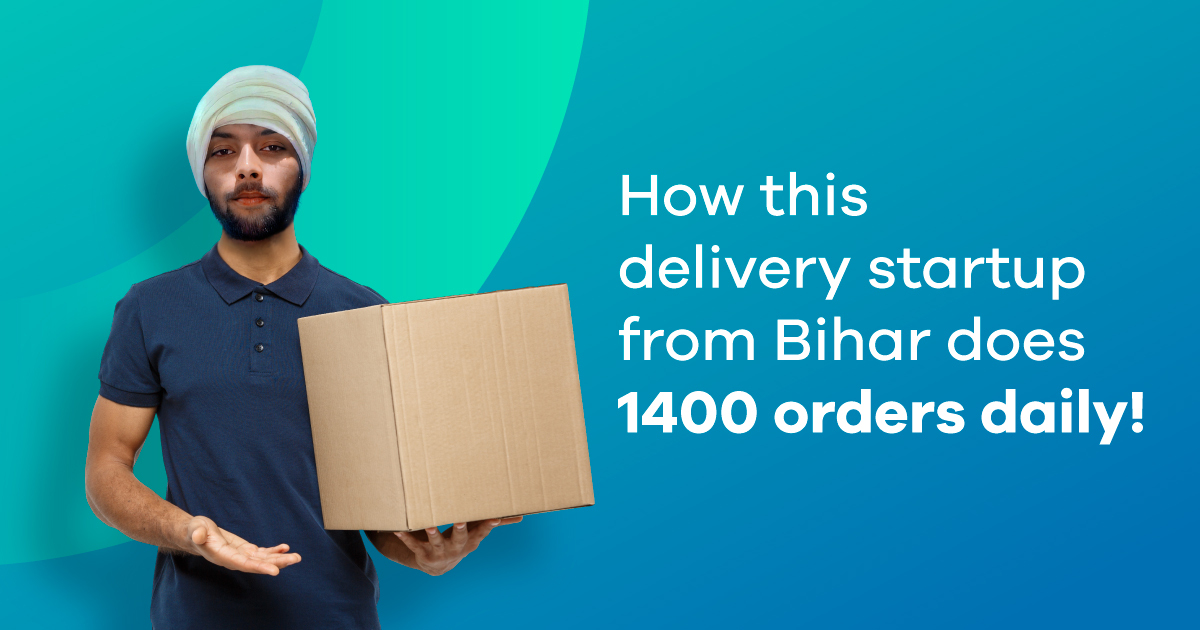 Who says businesses have to be in metros? The new India is waking up a new breed of entrepreneurs from her villages and gullies. Here's one such inspiring story!
The COVID-19 pandemic disrupted the continuity of many businesses. But entrepreneurs like Dhiraj, from Bihar found ways to build successful online businesses despite the set back.
Presenting the inspiring story of Dhiraj Kumar Yadav from Bihar, who launched his online store "DK Fast Delivery", an online delivery service,  to a non-tech-savvy audience and is doing amazingly well in his hometown. Perhaps, even better than Swiggy and Zomato!
Let's look at how Dhiraj launched his online business and has scaled it to get more than 1400+ orders daily.
Humble Beginnings
As a young boy who grew up far from technology in Bihar, Dhiraj always desired to set up his own business, but wasn't sure what to go with.
He belongs to a farming family and graduated in agriculture to appease his friends and family.
But after his graduation, he chose to run his own business instead of government employment.
His first business venture prompted this decision. In 2016, he used his daily allowance to start a small stationery store during his adolescence.
This small experiment gave him insight into his future.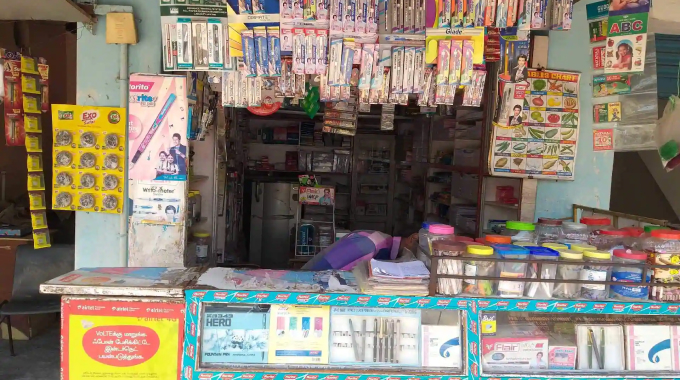 It taught Dhiraj two things: He didn't want to do a job anymore – business was the way to go, and second, he wanted to do something big. A stationery store was sure a good start, but definitely not enough for a dreamy Dhiraj.
Going Online, Tasting Success!
The lockdown brought bad news to young Dhiraj. He had to shut down his stationery store.
Dhiraj knew that going online was the way to go. But he didn't know how to.
That's when he stumbled across the concept of eCommerce by sheer luck.
He happened to see Dukaan's ad while surfing YouTube and decided to watch it instead of skipping it.
The concept of an app helping sellers set up their businesses online got Dhiraj curious.
He downloaded the Dukaan app from the Google play store and took his stationery business online.
Everything sounded so promising. He was ready to take orders now! But…that's not how it went.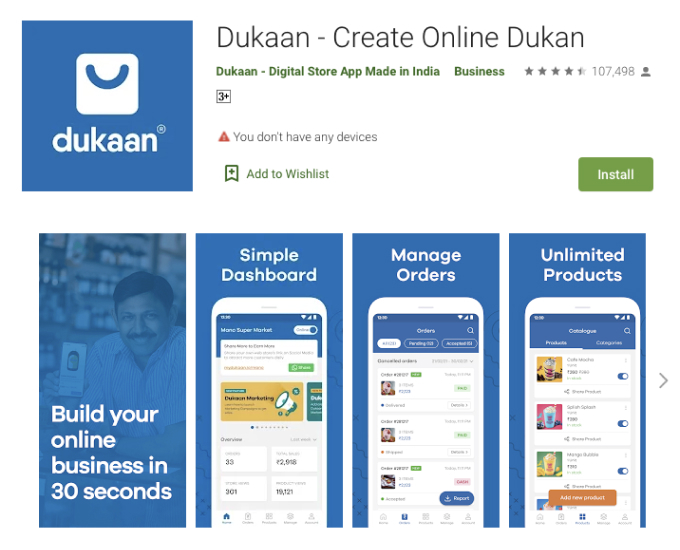 A Journey Full of Hiccups
Setting up a business comes with its fair share of trials, and Dhiraj's journey was no different.
His initial business idea struck him during the lockdown.
During lockdown, when the Government advised everyone to remain at home, he noticed that his villagers still had to go out to buy groceries and daily necessities.
They had to stand in long lines and expose themselves to the virus more often.
An online grocery store to deliver groceries to their homes would be an amazing idea.Dhiraj Kumar Yadav
This inspired him to create an online grocery store. He had experience with a stationery store. And now was the time to take it online with a grocery upgrade.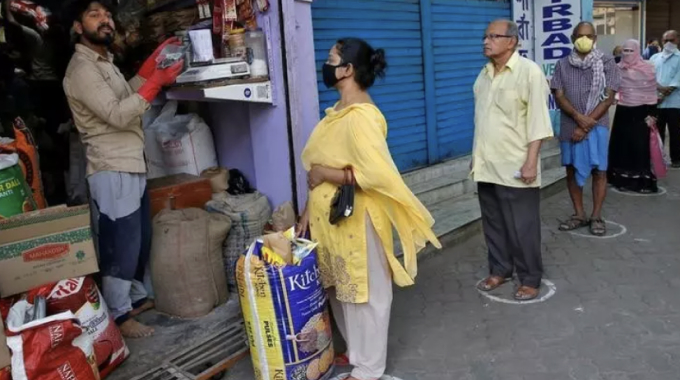 Dhiraj was right. Well, almost.
He soon realized that the villagers were unwilling to change their ways.
Corona or not, we have to go to the shop to buy stuff.Quipped his neighbor.
Thus ended Dhiraj's first venture.
His next big break happened when he was sitting with his friends. The bunch felt like having snacks, but no one was willing to travel 5 kilometers to get them. He realized that small cities and towns, where Swiggy and Zomato do not operate, have a massive market for food delivery.
Earlier, people would travel upwards of 5 kilometers to get food. With my online store, their order gets delivered to their doorstep without any hassle, that too with quality control and money-back guarantee.Dhiraj Kumar Yadav
Turning Negatives into Positives
Since hosting a store with Dukaan did not need hefty capital investment, Dhiraj did not have to worry about acquiring funds to make his business a reality.
But this does not mean that his journey was one without challenges.
By the time August rolled around, he had strategized, planned, and mapped out his business idea and how to scale it to make it profitable.
An online grocery delivery business for the whole village!
To start operations, Dhiraj needed to collaborate with local stores and food kiosks since his business did not have any inventory of his own.
Onboarding other businesses wasn't an easy task. It took him a fair bit of explaining to persuade restaurant owners to partner with him.
He started with a few food outlets that took a chance on his idea and allowed him to enlist their entire inventory in his Dukaan store.
Setting up an online business with people who aren't well versed with technology is a problem on its own.
Convincing restaurant owners to render their services using his store was a challenging task in itself. Fortunately, due to the intuitive interface of Dukaan-powered stores, even non-technical people can use it, making this tedious process a whole lot easier for Dhiraj.
Setting up a storefront using the Dukaan app is like a cakewalk. The app does everything for you; all you need to get started is a business idea and a marketing model.Dhiraj Kumar Yadav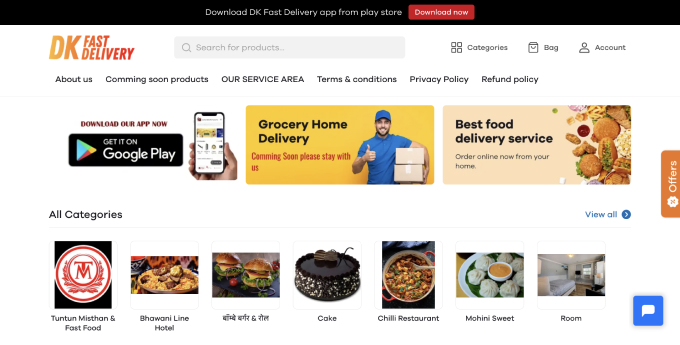 Hustling to Get Started
The next big task in front of Dhiraj was to market his store to an audience that did not grasp the concept of eCommerce.
Naturally, they were apprehensive about placing an order online.
To get a lay of the land, Dhiraj posted a story asking people if they would be willing to order from an online store. Almost 95% of the people replied in negation.
He used a combination of traditional and new-age tactics to get his business up and running.
Print advertisements and banners were some traditional methods he adopted.
WhatsApp stories and YouTube were his go-to strategies to market his store.
Dhiraj and his friends put up his store's link on their WhatsApp stories and convinced food bloggers to mention his store in the description of their videos.
It didn't take long for Dhiraj to generate a buzz about this store using such creative methods, and soon enough, orders started rolling in.
Converting a Struggling Idea into a Successful Business
Dhiraj still fondly remembers the sale he made on his first day.
From earning Rs. 1700 from the 17 orders they delivered on his first day, to now delivering over 1400 orders daily; he has come a long way even when people weren't receptive to the idea.
Currently, more than 15 restaurants and eateries accept orders from Deepak's store. Since his business is growing day and night, he now gets approached by the restaurant owners themselves to integrate their services into his Dukaan storefront.
Notably, this includes people who are learning to use technology to use the platform.
In today's tech-savvy world, it is a mammoth task to convince someone unaware of the boons of technology to use any digital platform. Thankfully Dukaan's easy-to-use UI makes this tedious process easier.Dhiraj Kumar Yadav
Dhiraj credits the Dukaan platform and the entire team behind the success of his business. With an easy-to-use interface, seller-friendly policies, powerful plugins, and the constant addition of impactful features, Dukaan has made setting up an online store for people with no tech knowledge a reality.
5 Key Learnings from Dhiraj's Success
Behind the success of Dhiraj's business is a series of strategic business moves. Whenever Dhiraj gets stuck with his business, he returns to these basics. To other entrepreneurs looking to scale their business, Dhiraj gives the following advice:
1. Identify what gaps your business is meeting
Dhiraj recognized that Swiggy or Zomato doesn't service small towns and cities, so he built a business that fills the void. For your business to work, recognizing the potential to enter unexplored territory is necessary.
You are halfway there to creating a successful business if your business solves a specific problem.
2. Prioritize your customers
Create loyal customers first, and profits will follow. Dhiraj sincerely follows the age-old mantra of "Customer is King."
His business model prioritizes customer satisfaction over making money.
3. Take your customers in confidence
The faith that your customer places in your services form your growth base. Dhiraj always assures his customers the products they receive are their money's worth.
Now, he has a vast clientele that prefers to order from his store rather than directly buying from the vendor.
4. Maintain Quality Control
Even the most loyal customers will leave if the quality of your services or products deteriorates. Quality assurance goes a long way in ensuring the success of any business.
Dhiraj maintains a standard by only featuring restaurants that get good feedback from his customers. Any restaurants that do not improve their quality after constant negative review input gets deplatformed.
5. Optimize your store for your customers
Dhiraj believes this is the best business advice he will ever give. His successful online store utilizes all essential features and plugins on Dukaan- like ratings, feedback, terms and conditions, chatbot, etc.
The newest plugin that Dukaan has integrated into its platform helps get authentic reviews from the customers. It has helped me identify the loopholes and further strengthen the quality of my services. Earlier, we used to ask for feedback over WhatsApp, but it wasn't credible. The plugin has simplified the process manifolds.Dhiraj Kumar Yadav
By employing these business tactics, he has achieved his most significant victory- people prefer to buy food from his storefront rather than the vendors, even going as far as requesting him to integrate restaurants of their choice.
What Fuels Dhiraj's Passion?
Scaling his business to the current height has not been an easy feat for Dhiraj. Since launching his business in 2020, he has been selectively focused on accelerating its growth.
Along the way, Dhiraj himself has juggled many roles, sometimes acting as the owner, the business development manager, and even the delivery boy, all on the same day when needed.
Dhiraj counts his friends, family, and loyal customers as the biggest source of his motivation. His positive outlook is the true force driving his business to greater heights. Even his critics serve as motivation to succeed, and he continues to defy his naysayers despite their doubts.
And how does he manage the stress of handling his business? He doesn't let small losses get to his heart and searches for the lesson behind his shortcomings.
The Road Ahead
His business has been soaring since the launch of his store's app on the Google play store.
With his food delivery business already competing with Swiggy and Zomato, he plans to further expand into delivering groceries and electronic accessories and hospitality with his hotel room booking service.
Dhiraj has unwavering faith in the future of his store on the Dukaan platform as the team constantly incorporates the sellers' suggestions and comes up with supporting features/plugins that offer a resolution to their queries.
I'm not worried about competitors entering the market. Sooner or later, that's bound to happen. I'm concerned about creating a loyal customer base that will stay with me and be transparent about the quality of services I'm rendering.Dhiraj
At Dukaan, we are proud to support budding entrepreneurs like Dhiraj, who live and breathe their businesses.