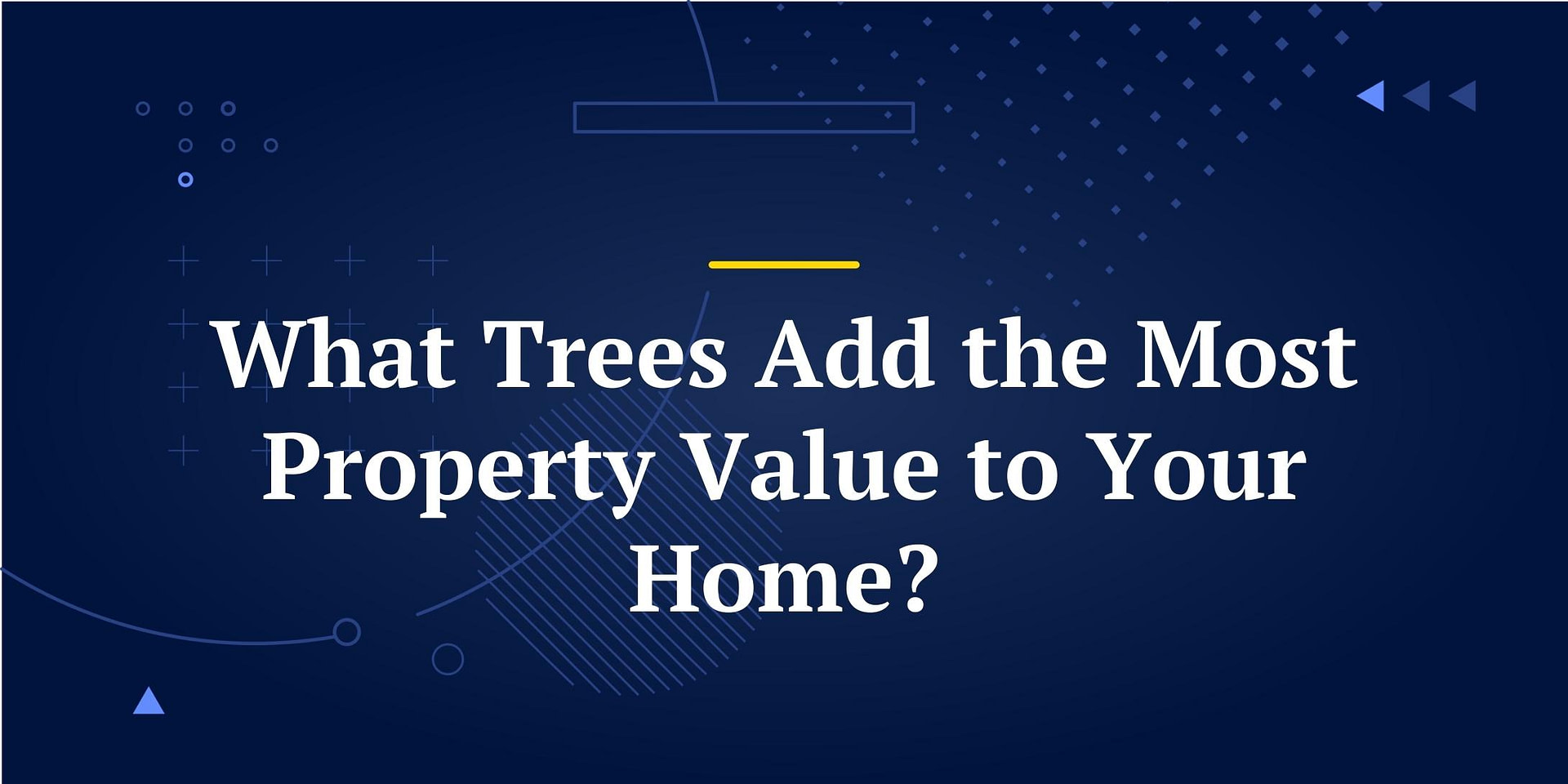 Healthy trees add value to a property. According to Kathleen Wolf of the University of Washington at Seattle, "homes with trees are generally preferred to homes without trees, with the trend across studies being a price increase of about 7%".
So yes, a beautiful tree can add curb appeal to the front of your home and make a backyard welcoming, but does just any tree add value? What trees should you consider if you want to enhance your home's worth?
Best Trees to Consider
Make your choices based on where you live and your goals for the property's appearance. Think about the type of soil you have, the space you can provide for root systems, and how fast the tree will grow.
Northern Red Oak
This tree comes from North America, eastern and central United States, and southeastern and south-central Canada. It has been introduced to small regions of Western Europe. It grows to 60–75 feet tall. The northern red oak grows best in acidic, moist, sandy, and clay-based soil. While it prefers regular moisture, the tree has some drought tolerance.
The Northern Red Oak grows over two feet annually for ten years. It offers rich autumn colors, with leaves that turn a vivid red. This tree transplants easily and tolerates pollution and compact soil. 
The Northern Red Oak sends side roots that may cover an area of 4 to 7 times that of its crown. This is far more than the average spread of tree roots, which is roughly 2-3 times the radius of most canopies. Plant accordingly so that roots will not reach the house's foundation or disturb sidewalks.
It grows in a rounded shape and its dense crown provides good shade.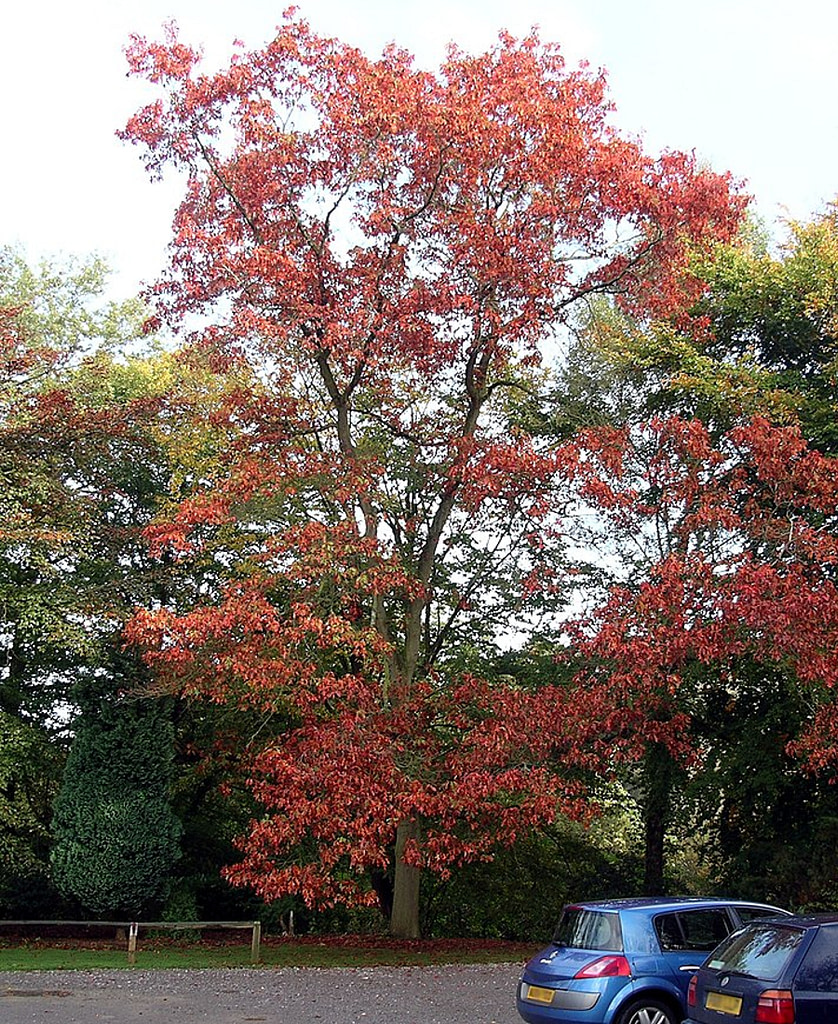 Crape Myrtle
 The Crape Myrtle is native to India, southeast Asia, northern Australia, and other parts of Oceania, but it is cultivated in warmer climates worldwide. Crape Myrtle roots can spread considerably, but they are relatively weak and are not aggressive. They do not produce heavy side roots that could damage sidewalks or foundations. Shallow roots may compete for water with the surrounding grass. 
Crape myrtles grow fast. According to the Arbor Day Foundation, this tree increases in height at a rate of more than 24 inches per year. Crape myrtles reach between 15-25 feet tall and take five to 10 years to mature. They live longer than 50 years if properly cared for. 
The Crape Myrtle prefers neutral or slightly acidic soil. The ground needs to be well drained; a Crepe Myrtle cannot tolerate standing water as it is vulnerable to root rot. 
This is a good bet if you live in a relatively warm climate.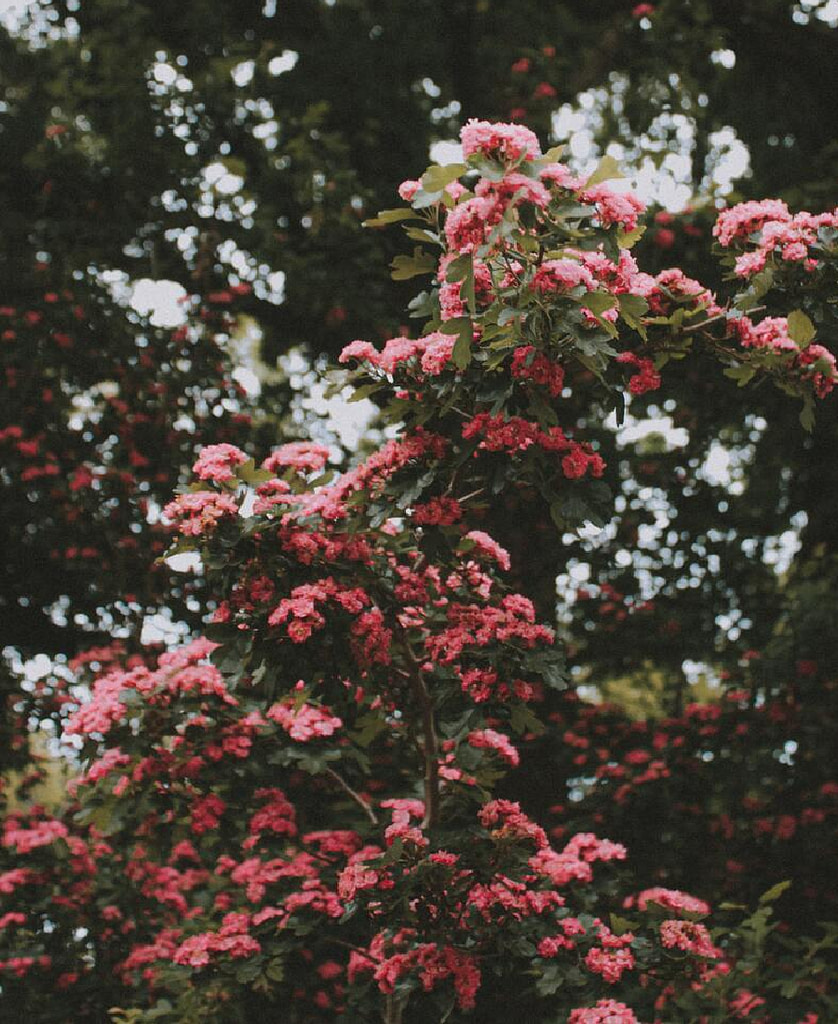 Sugar Maple
 The Sugar Maple originates from deciduous forests in eastern Canada and the eastern United States. It is best known for being the primary source of maple syrup and for its colorful fall leaves. The Sugar Maple does best on well-drained loam–a soil composed of sand, silt, and clay. It does not grow well in dry, shallow soils.
The Sugar Maple can grow as high as 130 feet. Their leaf crowns can be oval or pyramidal, with dark green to yellowish leaves. In autumn, leaves transform into nuances of gold and scarlet. The grayish bark on the trunk and branches shows criss-cross patterns progressively with age. Some species develop unique wood grain patterns, such as the Bird-eyed Maple (with points suggesting bird eyes). The Curly Maple and Fern Maple display wavy and undulating grains. 
There are no invasive roots from sugar maples. Even though they have moderate root growth, sugar maples should not cause problems if planted near your house. 
The Sugar Maple grows slowly but evenly, adding approximately 24 inches per year and reaching maturity after 30 to 40 years.
Bigleaf Magnolia
The Bigleaf Magnolia has large oblong leaves that can grow up to 30 inches long. The leaves are green above and silver grey underneath.  
This tree develops a rounded crown with age, typically growing to 30-40 feet high. Showy scented flowers are white with purple-pink at the base of the petals. 
 Place it in areas protected from strong winds which may shred large leaves. 
 It grows best in well-drained soil in half sun and half shade. It is generally intolerant to soil extremes (dry or moist) and most urban pollutants. First flowering can take up to 12 years or longer. Although roots are not pushy, they can be damaged when trees grow too close to your home. Allow 40 feet for root spread.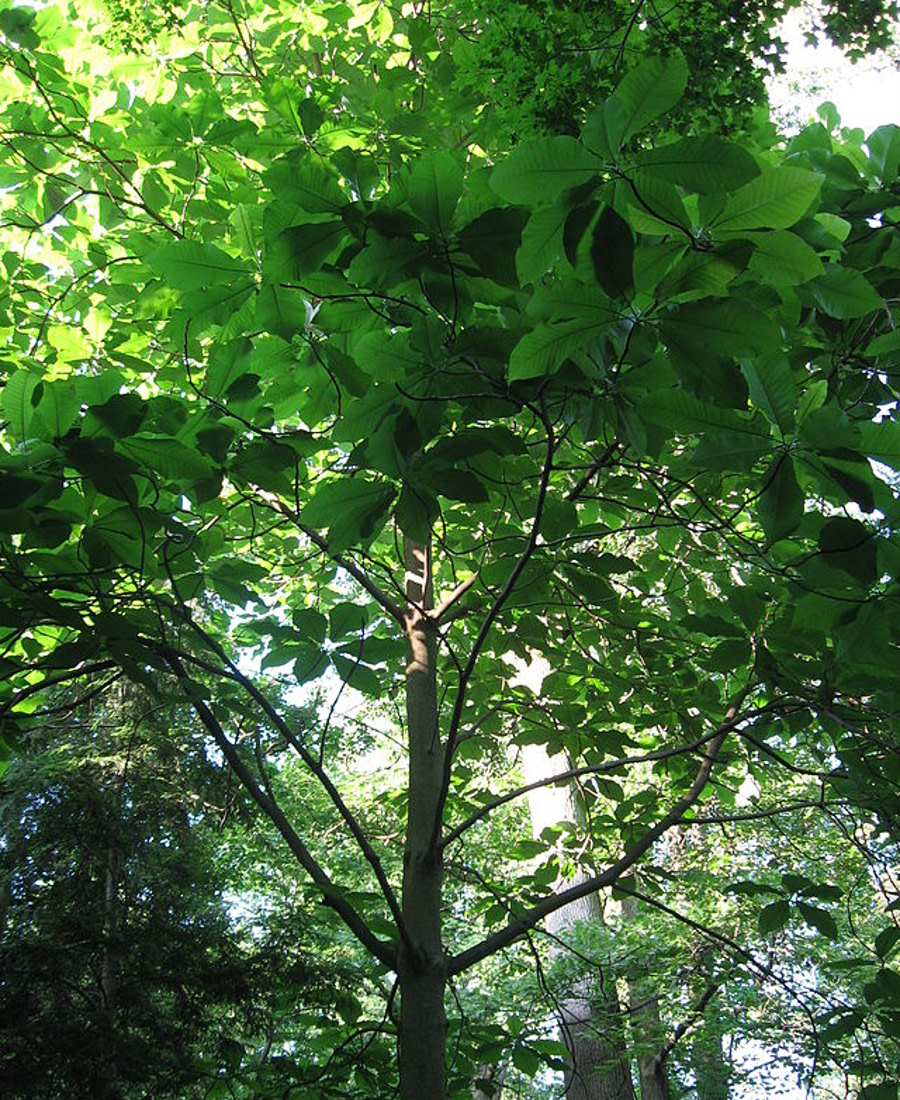 Shamel Ash
The Shamel Ash is a fast-growing shade tree. These low-maintenance trees grow approximately 36 inches annually with good care. On average, these trees reach between 40 and 60 feet at maturity, with some species reaching 80 feet in height. They grow best in sunny areas with humid and well-drained soil. 
Shamel Ash is an oval-shaped tree, and they are resistant to oak root fungal infections and most garden pest infestations. 
Concolor (White) Fir
 The white fir is native to the mountains of western North America, including the Cascade Range and the southern Rocky Mountains, and the isolated mountain ranges of southern Arizona, New Mexico, and Northern Mexico. It is a large evergreen species that is popular as a Christmas tree. The Concolor fir is resistant to drought and grows best in deep, rich, and well-drained soil.
The tree will grow 30-50 feet high and 15-25 feet wide when mature. It grows 12 to 24 inches per year.
---
 Here are some other trees that will add value to your property: 
Citrus 
Lindens
Palms
Sweetgum
Frangipani
Black Cherry 
Evergreens
Leyland Cypress 
White Oak
Examine pictures and characteristics of each type to make sure it fits the layout of the property. 
Are There Trees That Will Decrease Property Value?
Stay away from trees that have aggressive root systems – these include American elm, mint, Japanese knotweed, willows, and hybrid poplars. Although you can still have such trees, make sure they are planted far away from the house so roots won't affect the foundation, plumbing, nearby sidewalks, or neighboring properties. Expect roots to extend as much as five times the height of the crown.
Consider whether the fully developed tree will obstruct the natural light coming through house windows, and allow room for the crown to spread without obstructing views.
⚠️ Warning: Unhealthy or inappropriately placed trees can reduce your property value, no matter what species they are.
Fall is the recommended time to plant new trees. The end of August, September, and October are the best months. Everything depends, however, on when your region experiences fall. You can always plant trees if the warmest days of summer are gone and the soil is not yet frozen. 
If you aren't sure what trees to choose, when to plant them, or where to plant them, it's always a good idea to consult with a local certified arborist. Climate, soils, and other factors may vary from area to area and a professional opinion can help you make the right choices from the start.
For most people, a home is their primary real estate investment, and it pays to maximize the value of that investment. Well-chosen trees can enhance the value of your property, but you will have to remember that the enhancement may not take effect immediately.
Tree-planting is a long-range activity, and the full benefit of your investment may not be felt for decades. Planting trees is still a satisfying and relatively inexpensive project, so that's no reason to avoid it: just keep your expectations in line!